"When That's Up You're F**king Done": Lance Armstrong Once Revealed Why Cycling Tour Couldn't Be Compared to FIFA World Cup and Super Bowl
Published 11/27/2022, 4:45 PM EST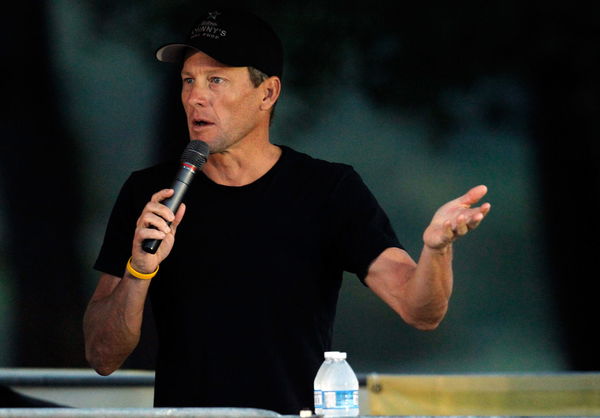 Lance Armstrong was one of the most competitive road racing cyclists ever. From swimming to triathlons to cycling, the former professional cyclist has sound knowledge about a career in sports. Besides, his analytical eye adds perspective to pressing issues in the field of cycling. In a 2013 interview, he made a convincing argument about why cycling races can not be compared with sporting events such as the Super Bowl and FIFA World Cup.
Renowned for his specificity and clarity in making a point, Armstrong pointed out the sad reality of riders and drawbacks in the business model in comparison with conglomerate-like sports, football, and tennis.
ADVERTISEMENT
Article continues below this ad
Lance Armstrong blamed the business model
It is undeniable that Tour de France is not as big as FIFA or the Super Bowl. According to Armstrong, the biggest difference is "the players' union, an athletes' union." He pointed out in a 2013 interview, "We have no voice, no unity." However, he clarified, "There are guys all over the place."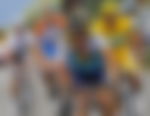 Adding more detail to his point, he said that the major league sports and their owners weren't letting it happen. "We have been living in the Wild West," he added. Speaking about the riders, he said that they didn't have any rights. "ASO continues to make millions, the teams don't own anything."
In his words, if there's anything the riders own, "…is its current contract, and when that's up you're f***ing done." They might have a couple of buses and a truck. "There's no equity and value," he said. And described it as a "f***ed up business model."
Armstrong opened up on his involvement in doping the same year
ADVERTISEMENT
Article continues below this ad
The champion cyclist began his sporting career at a young age. Armstrong was a swimmer until he came across triathlons. He was ranked first in the 1987-88 triathlon and won several championships thereafter. Armstrong began professional cycling in 1993. While he was raging in his sporting career, he got diagnosed with cancer.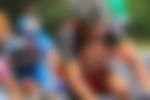 Post-recovery, he came back to win seven consecutive titles from 1999 to 2005. His win in 1999 was questioned by doping allegations. However, he denied them for several years. In 2012, investigations conducted by USADA proved his involvement in doping, which stripped him of all the titles he had won. The following year, he publicly admitted the same. And that put a lifetime ban on him from all sports following the Anti-Doping Code.
ADVERTISEMENT
Article continues below this ad
Watch this story: How did an early Uber investment save Lance Armstrong and his family from financial crisis
Do you agree with Lance's words about the riders not having enough unity among themselves? Share your thoughts in the comments section below.
Edited By: Abhishek Kumar