"Devastated for You": Horrifying Fall Forces Trainer to Euthanize Horse, Equestrian World Shattered Over the Loss
Published 03/19/2023, 6:05 AM EDT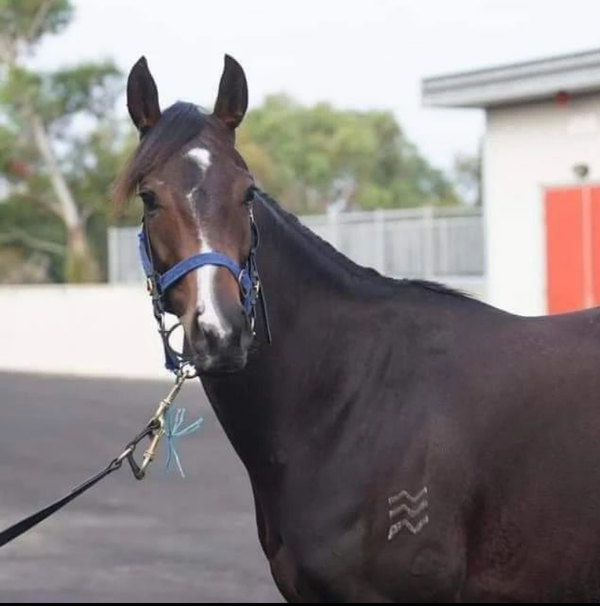 The world of animal training and horse riding is rife with risks at every corner, as trainer Ash and Amy Yargi found out last Saturday. As if there haven't been enough injuries to horses and equestrians, another one was just added to that list. After equestrian Teo Nugent's horse suffered a terrible fall, Nugent was thrown off course. As Nugent lay there unconscious on the track, it was later revealed that he suffered a C1 fracture. But the fate of Nugent's horse Fluorescent Star was way worse, breaking the spirit of the equestrian community.
A recent Dailymail UK article covered the news about the horrific incident in the Mooney Valley racecourse, Melbourne. Yargi Racing posted about it on Twitter as well. This brought all equestrian fans together in mourning the incident which eventually claimed the horse's life.
It was an ugly fall for Florescent Star and his owner Teo Nugent
ADVERTISEMENT
Article continues below this ad
Teo Nugent and his mount Florescent Star were competing at the 1200-metre Abell Stakes. They were successfully and steadily galloping through the first five races. But it was the sixth race that brought their downfall, quite literally. As the race was charging, Florescent Star clipped the heels of the other runner in front of him.
 

View this post on Instagram

 
This slight tackle at such a high speed derailed Florescent Star as he fell face-first into the ground and his rider Nugent went flying afar before falling to the ground as well. On-site medics rushed to attend to Nugent and took him to the hospital. Florescent Star too suffered several injuries. But sadly, due to the severity of those injuries, there wasn't much that could be done for the 5-year-old male horse. He was eventually humanely euthanized.
It was by no means an easy task for Amy and Ash Yargi to make this decision of putting down a horse they helped raise. But they realized it had to be done. Sharing their sad state of mind on Twitter, they wrote, "We are devastated. We love you Flo" with a broken heart emoji. Here's how everyone reacted to it.
Fans are crestfallen over Florescent Star's early demise
There wasn't any lack of an outpour of love from fans all over. Here are some of their heartfelt condolences:
We are devastated. We love you Flo 💔

— Yargi Racing (@YargiRacing) March 18, 2023
This emotional Twitter user seemed to know the Yargi Racing stable personally. Knowing how well taken care of the horses are at their stable, the user was at one with them due to the tragic loss of the magnificent mare.
We are devastated for you Ash and Amy – all the horses in your stable are like family members and we're broken for you 💔 💔 x

— Claire (@whiteclaire33) March 18, 2023
Every pet dreads the day when they have to return home empty-handed and lonely. Ruminating on how tough the ride back home would be for the trainers, this user penned a feeling that is akin to all pet owners.
Condolences to your team. Nothing worse than not taking them home after the races 💔💔💔

— Deb R (@debrie71) March 18, 2023
ADVERTISEMENT
Article continues below this ad
Paying their regards and wishes to everyone at the stable and the memory of Flo, this user too reached out to Yargi Racing with a comment.
I am sending my deepest condolences to all at the stable.

— Warren Jason (@wozcookie) March 18, 2023
ADVERTISEMENT
Article continues below this ad
Instances of devastating horse-racing accidents have spurred up the news of late. Be it Alexis Halbert's miraculous recovery from a fall that also killed her horse or Jonathon Millar's severe accident that landed him in hospital. Such incidents have noticeably risen in recent times. It calls for a better precautionary approach, at least in the wake of Florescent Star's death.
Watch This Story: Baby Biles turns into Simone Biles, mother teases about her joining gymnastics
Edited By: Jahnabi Choudhury