'Prayers for her family": 23-year-old Equestrian Star's Death Leaves Sports World In Shock
Published 03/15/2023, 4:57 AM EDT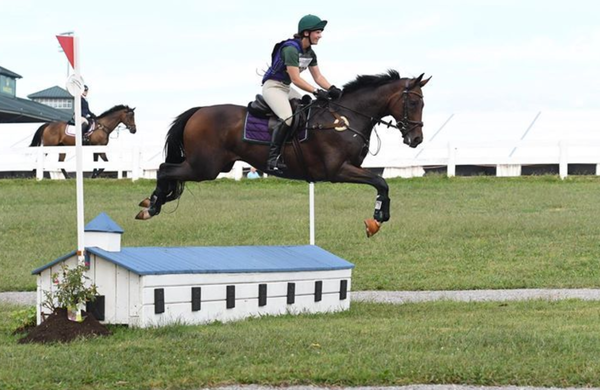 The equestrian world faced a major tragedy when a 23-year-old accomplished player passed away. Sophia Dinverno was a horse-riding champion who lived in Minnesota with her family. While she passed earlier this year, in January, reports of her demise emerged recently. The sports world expressed their grief over the news through various comments.
On Facebook, apart from the condolences and prayers, speculations also began as to how such a young girl passed away. While parents Joel and Deanna haven't commented, some things are highlighted about the family. Let's take a look at what fans had to say.
Sophia Dinverno and her love for the stallions
ADVERTISEMENT
Article continues below this ad
Apart from the regular competitive equestrian championships, Dinverno also indulged in a fair amount of YouTube content. The young star often took to the video app to post her videos on her channel Violet Flowergarden, playing a horse-riding-based game – Star Stable. An equestrian champ since a young age, Dinverno along with her horse Lola, competed in various events across Michigan.
Unfortunately for the family, Sophia's death wasn't the first tragedy they witnessed. Before the champion equestrian, her brother Micah Dinverno also passed away due to unknown reasons. All of this was listed in the star's obituary, and fans were pretty upset about the ordeal. The sudden demise of Sophia Dinverno caused some comments and questions to flood in.
Fans sent in their condolences, with comments like, "This is so sad RIP BABY", "R.I.P. Sweet Angel", and "So Sorry Prayers for family". Some wondered about the sudden death and expressed shock with comments like, "Suddenly??? Prayers for her family". While others questioned the reason and demanded answers – "Just why does this keep happening???? Should be a huge investigation." Horse-riding is a sport full of passion, and fans are not only attached to the rider but also to the horse.
ADVERTISEMENT
Article continues below this ad
How the equestrian world once mourned the loss of an iconic racehorse
In 2021, Sire Galileo passed after a debilitating injury to his left foot. However, this was no sportsperson but rather a horse that people were devastated about.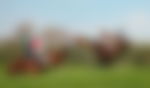 ADVERTISEMENT
Article continues below this ad
A successful racehorse born in 1998, Sire Galileo won many races over time and impressed the audience since the age of 3. Apart from the coveted Irish Derby, the horse went on to win many more races with impeccable speed and strength. His demise put the equestrian world in grief.
Watch This Story: Top 10 Moments of Olympic Sporting Spirit
Edited By: Simar Singh Wadhwa