Fried Chicken as Pension? Olympians Get a Unique Reward for Their Heroics at Beijing Winter Olympics 2022
Published 04/23/2022, 10:45 AM EDT

Follow Us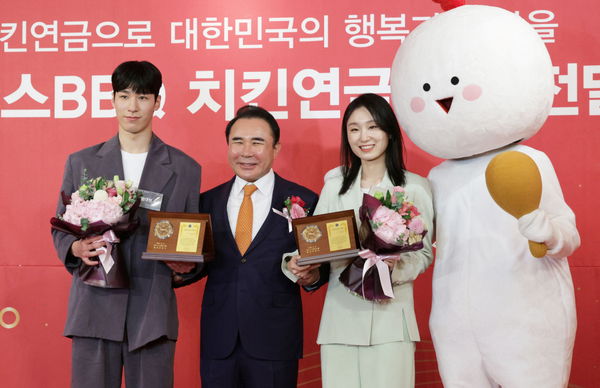 Being a champion at the Olympics comes with a lot of perks. It's like walking in the attention all the time. Though the Korean short-track speed skaters Hwang Dae-heon and Choi Min-jeong would have never thought about this wonderful reward they are receiving. However, the head of South Korea's Olympic delegation Yoon Hong-geun has kept his promise to the champions.
In the Beijing Winter Olympics, the 22-year-old Hwang Dae-heon of South Korea won a gold medal in the 1500 meters event. While his compatriot Choi Min-jeong won the gold in 1000 meters speed skating event. Both the South Koreans displayed a great athletic show and made their country proud. Since their performance in the Olympics was out of the charts, hence their reward is very special as well.
ADVERTISEMENT
Article continues below this ad
Fried chicken for life
For their incredible accomplishment at the Beijing Winter Olympics, both the speed skaters have been awarded the chicken pension. As per the announcement, Hwang and Choi will get free fried chicken till the age of 60. To make the process convenient for the athletes, they'll get the coupons worth 30,000 won (AU$32) to be availed every day. Furthermore, the amount will increase if the prices of fried chicken go up.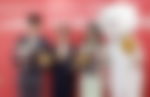 The unusual gesture came from the head of South Korea's Olympic delegation, Yoon Hong-geun who owns the franchise Genesis BBQ. He promised the deal to athletes who will win the gold before the Olympics. Seems like he is the man of his words.
Couldn't have been a better reward for Olympics champions
ADVERTISEMENT
Article continues below this ad
Fried chicken is the love for many people, including the South Korean Olympics champions. In fact, as per the reports, a third of poultry consumed in the country is fried. Delighted by the reward, the Olympic champion Choi Min-jeong said, "As a chicken lover, it offered me great support and I would like to thank the chairman for delivering on his promise. I sincerely thank the chairman for allowing me to feel such happiness for the rest of my life."
ADVERTISEMENT
Article continues below this ad
WATCH THIS STORY- WWE SmackDown Results: Roman Reigns Comes to Sami Zayns Aid, Charlotte Flair Faces Ronda Rouseys Wrath, and More! (essentiallysports.com)
What are you thoughts about this wonderful reward?