"Bugs Me & Grosses Me": Millionaire Simone Biles Scorns a Basic Utility Blunder in a Public Restroom
Published 02/03/2023, 8:30 AM EST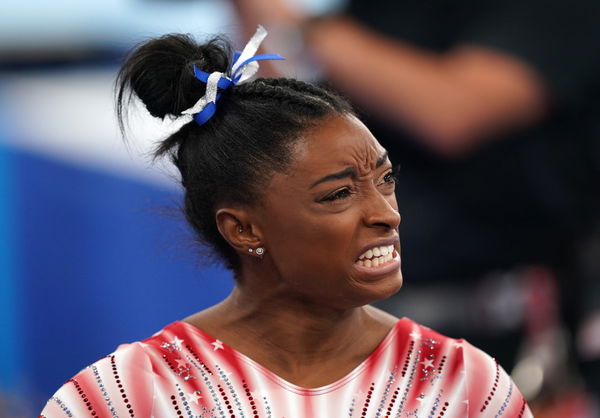 Intelligent and Hawk-eyed 7-time Olympic champ Simone Biles questions the effectiveness of an essential utility in a public restroom. While a faucet's functionality is to wash off one's hands to protect from any infection, a common yet unnoticed blunder, as pointed out by Biles, is undoubtedly a matter of concern.
On several occasions, the mental health advocate has taken the privilege of her stardom and influence to enlighten and empower people to prioritize their feelings and emotions. This time, the gymnastics icon highlights a lapse in hygiene based on her experience with a faucet in a restroom, apparently a public health concern.
Simone Biles makes a valid point
ADVERTISEMENT
Article continues below this ad
Infections and diseases are on the rise, and there is no space for any compromise at any level of securing public health. Biles' post on her Instagram story featuring running water from a faucet must have received more head nods than likes. "One of my PET PEEEEEEEVEEEEESSSSS," she described the running water close to the faucet.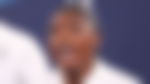 One wouldn't want their hands to make contact with the basin as they wash their hands. "Why is the faucet so close to the counter space? Bugs me & grosses me out. idk why ughhhhhh," she captioned the video. Now that the gymnastics G.O.A.T pointed it out, one can resonate with her thoughts, "I never understood why…. I hate it." Moreover, this suggests that she had encountered such faucets several times in the past.
In the busy world everyone is living in, a visit to a restroom doesn't give people much time to see things beyond what appears there. Though Biles' narrative is a personal perspective, it is something that could be changed.
ADVERTISEMENT
Article continues below this ad
The ideas of Biles provoke one to think
It is not the first time Biles makes a point and leaves one thinking. Going back to the days the gymnastics G.O.A.T rose above her insecurities and turmoil, one is reminded of the mental health champion who said athletes are more than just entertainers.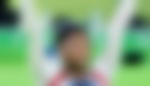 Biles gave a renewed outlook on mental health and highlighted how important it was to address psychological issues. Back to the present, Biles' wedding preparations are in full swing. Is it reasonable to speculate that the faucet check is from her wedding venue? What are your thoughts? Leave a comment!
ADVERTISEMENT
Article continues below this ad
Watch This Story – Baby Biles turns into Simone Biles, mother teases about her joining gymnastics
Edited By: Abhishek Kumar