"So Sick of Women Belittling": Ex-golf Star Paige Spiranac Stands Beside 20-Year-Old LSU Gymnast Who Got Slammed for Alleged 'Social Media Tactic'
Published 11/13/2022, 6:15 PM EST
Recently, gymnast and social media star Olivia Dunne has become the talk of the town. She newly signed several NIL deals, earning her over $2 million per annum. Upon receiving backlash from renowned basketball coach of Stanford, Tara Vanderveer, who claimed that the former's 'social media tactic' to gain popularity is regressive for women in sports, Paige Spiranac defended Dunne.
The former golfer and global celebrity, Paige Spiranac, took to social media to express solidarity with Dunne. In her statement, she praises the young influencer for establishing a successful business at such a nascent stage of her career.
ADVERTISEMENT
Article continues below this ad
Paige Spiranac comes to the rescue of Dunne
In a recent controversial column by Kurt Streeter from the New York Times, the columnist, with the help of the Stanford coach, Vanderveer, put forth the negative impacts of NIL on women who fought for equity. "I guess sometimes we have this swinging pendulum, where we maybe take two steps forward, and then we take a step back,' she said. 'We're fighting for all the opportunities to compete, to play, to have resources, to have facilities, to have coaches, and all the things that go with Olympic-caliber athletics. This is a step back."
 

View this post on Instagram

 
What followed was a storm on Twitter with conflicting opinions on whether an athlete is right for maximizing his or her NIL value through any means necessary or not. Glam-girl of the golfing community, and also this year's Maxim World's Sexiest Woman, Paige Spiranac, raised her voice in support of the 20-year-old gymnast from Louisiana State University. Furthermore, the retired golfer applauded the latter's efforts as a student-athlete.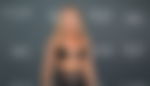 Spiranac wrote in a tweet, "I'm so sick of women belittling accomplishments of other women because it's done differently than they would. @livvydunne is getting hate for making 2 million a year. She's built a successful business (at 20) all while being a student-athlete. That's bada$$."
ADVERTISEMENT
Article continues below this ad
Spiranac speaks from experience
Paige is not new to such instances of criticism. With over 3.7 million followers on Instagram, she has nurtured a solid social media presence for herself. Her feed mostly has pictures of herself donning daring outfits on America's greatest golf courses.
The ex-pro-golfer previously spoke of her trauma while dealing with criticism from elderly women due to her choice of outfits. The gymnast from New Jersey who now faces a similar situation defended herself, stating that the 'social media strategy' has helped her to achieve financial security. In September 2021, she announced a partnership with Vuori. Lucrative deals from American Eagle, PlanetFuel, and Bartleby followed. Her huge wealth mostly stems from sponsored ads on her social media pages, where each post she makes is valued at $31000.
ADVERTISEMENT
Article continues below this ad
Watch this story – Paige Spiranac recalls her PTSD struggles with the dreadful yips
Presently, Dunne has a combined total of 8.3 million followers across TikTok and Instagram.