Gymnastics GOAT Simone Biles Once Proudly Admitted She "Opened a Lot of Other Athletes' Eyes"
Published 09/21/2022, 1:00 PM EDT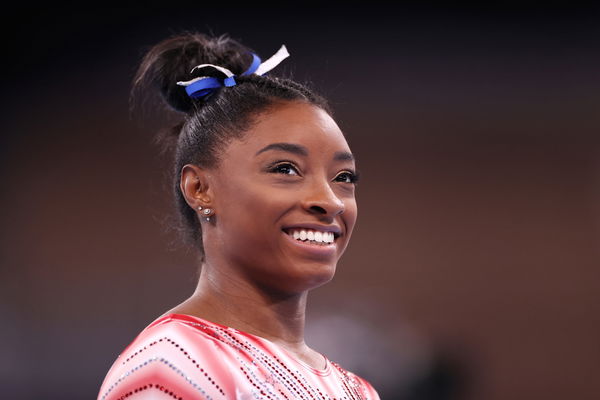 Simone Biles is renowned for doing what is considered impossible. Whether it is the moves she does or the opinions she makes, she leaves people wondering about her skill and great sense of understanding. Notably, Biles was the first woman ever to perform moves on the floor, vault, and beam that are now named after her. She not only impacted others to experiment but also made some athletes see things differently.
ADVERTISEMENT
Article continues below this ad
Biles shares a warm relationship with her friends and family. She is very supportive of her co-athletes. One can't forget how she defended her teammate Aly Raisman while she exposed USA Gymnastics doctor, Lawrence G Nassar. She also lashed out at the retired gymnast, Gabby Douglas, for making tasteless comments on women's dressing as a reason for sexual abuse.
ADVERTISEMENT
Article continues below this ad
Simone Biles was no easy
When Biles' parents saw her somersaulting around their living room, they put her in gymnastics class. Although she was tiny and wobbly in the beginning, she was fearless. She redefined the way U.S. gymnastics was viewed. The gymnastics legend brought an element of fun to the sport.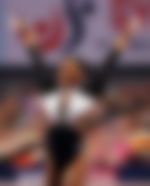 However, she admitted once that she was a problem child. Her Olympic coach Martha didn't appreciate Simone much because she was not someone who would listen to her without a second thought. Biles' bold demeanor to be herself made a huge difference among other athletes. She said, "I definitely opened a lot of other athletes' eyes."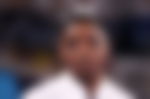 They realized they could talk and, also, laugh. It enlightened them in a way that they could enjoy gymnastics and also be good at it. "I think that was the misconception, was you couldn't be fun, have a personality, and be good. You could only be good and that's it," she continued.
ADVERTISEMENT
Article continues below this ad
Biles is full of surprises
While athletes are very watchful of consuming another extra morsel of food, Biles did something unimaginable. She posted photos of herself with food. She also admitted that some nights, they would break into the cafeteria and get some food.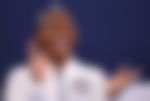 Biles' new coaches, the French couple Laurent and Cecile Landi, describe her as the perfect fit for gymnastics. She has lightning speed and there is explosive power in her run, greatly helpful to fit in more skills and earn more points.
ADVERTISEMENT
Article continues below this ad
WATCH THIS STORY: From Asking Parents to Long Planning, Jonathan Owens Spills Beans on His Grand Proposal to Simone Biles