"He Is Batting Way Out of His League": Simone Biles Outclassing Jonathan Owens in Strength Challenge Brought In Diverse Fan Reactions on the Power Couple
Published 10/05/2022, 9:45 AM EDT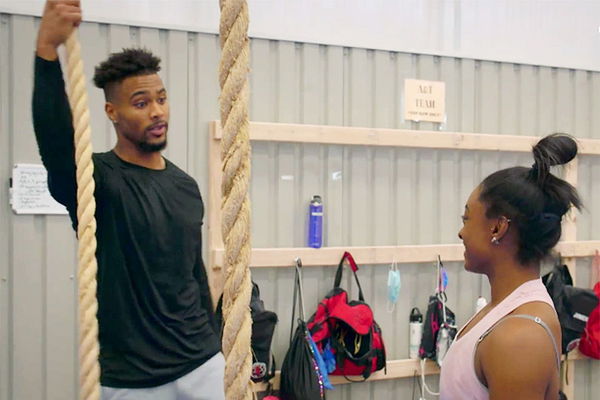 With 25 medals from the World Championships, Simone Biles is one of the most decorated gymnasts in history. The legend has elevated the sports of gymnastics to another level. Simone has become the most dominant athlete in history due to her excellent training, discipline, and competitive drive.
ADVERTISEMENT
Article continues below this ad
Simone challenged her fiance, NFL athlete Jonathan Owens, for gymnastics. However, the outcome of their challenge shows their incredible chemistry with each other. Now even their fans reacted to their sarcastic conversation during their challenge. 
ADVERTISEMENT
Article continues below this ad
Fans admiring Simone Biles and Owens
During an episode of Simone vs. herself on Facebook, Biles challenged Jonathan to try out gymnastics rope. However, the Houston Texans player couldn't do it quickly then. But as a youtube channel of couples' shared the video of them as a Youtubeshot, Owens won fans' hearts.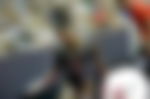 One user penned, "So adorable he just burnt out, Or Simone was just faster." Another wrote, "Very infectious laughter/smiles of Simone always gets me." Meanwhile, one pointed out their conversation and wrote, "This will never not be funny. "I had you about 3/4 of the way…" Whatever, dude."
Another wrote, "She's so godly like such a strong woman it's crazy… I thought men are stronger, but I guess not because she dusted him." Meanwhile, one penned, "Very beautiful couple! Good to see they both are competitive and can compete with other and not get mad. Simone is the sweetest; love her laugh."
However, there was one comment which captured everyone's attention. The user penned, "Simone being a gymnast, knows very well how to use her own body as her strength. Other people normally use other methods to strengthen themselves, however, gymnasts work against their own body. Notice how her boyfriend used his legs to try to help them, but Simone was smart to keep her legs together almost in a pike position and pointing upwards in order to use primarily her core and her arms to pull her up and not allowing her legs to dangle and weigh her down."
Another youtube user appreciated Owens, "J.O. is one of the most strongest and fastest players in the NFL. But he was NO MATCH against the most powerful woman walking on the face of planet earth…" One wrote, "I love that girl!!!!" for Simone. They are a beautiful couple. But it's kind of funny why do I get the impression that he is batting way out of his League. He's one lucky man."
ADVERTISEMENT
Article continues below this ad
Simone and Owens' charming match
Fans were intrigued to learn more about their relationship because of the connection they displayed during their public appearances. The adorable couple met on a dating app. However, despite their sports background, he didn't frequently watch gymnastics. Once Owens admitted that he had no idea who Simone Biles was when she met him first. But they immediately clicked once they started conversing. The pair started dating after a few meetings and got engaged in 2022.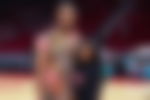 ADVERTISEMENT
Article continues below this ad
In the episode of Simone vs. Herself, Owens stated a line praising Biles's work ethic. He said, "Her work ethic was the first thing that kind of caught my eye. I've never really watched gymnastics before. The first time I talked to her when I met her, I honestly didn't know who she was." The pair understands each other like no one, which makes their bonding special. 
Watch This Story:  Classy and Elegant: Simone Biles Drops Hints On Her Wedding With Jonathan Owens
Edited By: Gurjyot Singh Dadial