"I Can't Be Wrong": Jonathan Owens Opened Up on Being Simone Biles' Competitor at Home During an Interview in 2021
Published 10/25/2022, 9:45 AM EDT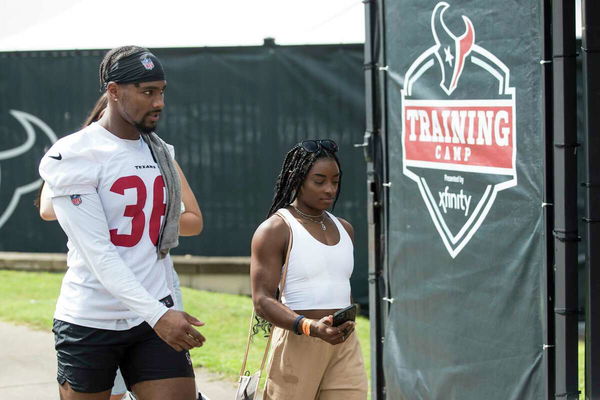 Jonathan Owens and Simone Biles are tough sports. To beat them on the field or mat is one arduous task. Having earned multiple titles for themselves, the duo is renowned in their fields. Surprising the fans, they formally announced their engagement earlier in February. Having met over a dating app, the two were smitten by each other's charisma.
It's known that the two leave no ground for their competitors. It's undeniably their athletic skills that have made them a household. But how are they off the field? Jonathan Owens opened up in an archived interview.
ADVERTISEMENT
Article continues below this ad
Football star Owens spills the beans out 
As the NFL star Jonathan sat down for a podcast with Houston Texans' official YouTube Channel, he did not just speak about his 2021 NFL season but also about his relationship with his fiance, Simone Biles. When asked how it feels to stay with "some close to you is as competitive as you are?"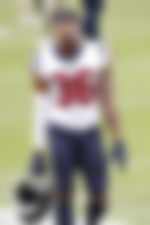 The NFL star was quick to reply; he quoted, "You annoy each other sometimes, for sure. Because you both want to be right." Talking about the competitive spirit, he added, "I can't be wrong. You gotta prove your point." He further explains how they randomly start with a "staring competition."
When it comes to demanding situations, the duo stands with each other. But when it comes to competition, and especially if they two are competing, then there's no room to compromise. Sharing how Simone reacts when she wins, Owens says, "if I lose, she will start still talking smack to me like 'look at you, look at this man.'" But it's all in good humor. It's the fun banter that makes them even more adorable.
ADVERTISEMENT
Article continues below this ad
When's the big day for Simone Biles and Owens?   
Since Simone formally announced her engagement, fans have been excited to see their favorite gymnast step into the bride's shoes. With high speculations, the fans are eager to know about the details of the special day! Though the dates are yet to be announced, going through Simone's Instagram stories, it can be safely presumed that the duo is set to tie the knot before the 2023 NFL season.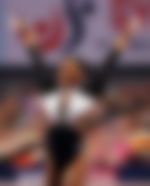 Their shared interest helped them bond more. They dated for two years before getting engaged. As the wedding prep is in full swing, the duo is prepping up for the big day. Owens loves to share gifts with his lady love. Earlier last week, the NFL star had sent Biles a beautiful bouquet. Sharing a picture of a beautiful bouquet, Biles wrote, "the sweetest fiancé."
ADVERTISEMENT
Article continues below this ad
Watch This Story: Gymnastics Legend Simone Biles Looking Like A Doll In Front Of The Tallest NFL Player Of Atlanta Falcons
Edited By: Simar Singh Wadhwa