"I Can't Have One Unless…": Petty Demand From Mother, Lead to Olivia Dunne Becoming Millionaire Gymnast
Published 03/14/2023, 8:40 AM EDT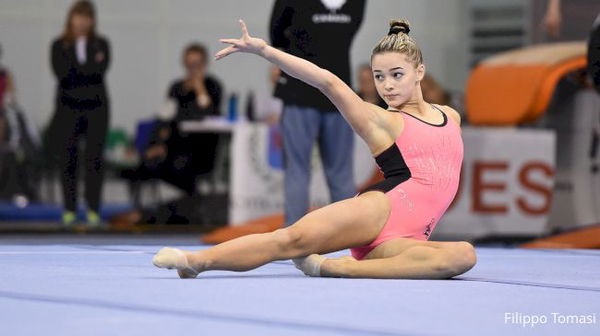 Social media sensation Olivia Dunne has amazed the gymnastics world with her prowess in the sport. Presently, Dunne is the highest-paid NCAA female athlete. Achieving the feat at 20 years of age is truly commendable. But one might not know that her incredible journey of gymnastics started because of a glittery object.
Children are more often than not captivated by bright shiny items. 3-year-old Olivia Dunne was no different. During a recent collaboration with a clothing brand, Dunne revealed what led to her taking up gymnastics as a child.
The price Olivia Dunne paid for a pink sparkly leotard
ADVERTISEMENT
Article continues below this ad
American gymnast, Olivia Dunne, was recently featured in an Instagram post by Vuori Clothing. In the video, Livvy narrated the tale of how her 3-year-old self wanted a "pink sparkly leotard" at any cost. This desperation led to her agreeing with her mother's life-changing demand.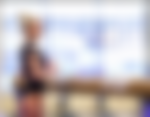 Dunne revealed, "I started gymnastics when I was 3 years old. I really wanted a pink sparkly leotard and my mom said I can't have one unless I do gymnastics. So she signed me up." Furthermore, Dunne hopes her younger self is proud of what she has achieved in life. Dunne continues to do gymnastics to make her 3-year-old self proud. Later Dunne shared the post on her story with the caption, "@vuoriclothing 💕✨"
However, as time passes, Livvy feels there are limitations to the career of female athletes in the fields. In another interview, Olivia Dunne pointed out the disparity in opportunities between male and female gymnasts.
Livvy calls out the unfair treatment
ADVERTISEMENT
Article continues below this ad
In an interview with People, Olivia Dunne shed light on the scope for female gymnasts after college. Dunne believes that for male gymnasts, there are multiple professional leagues to capitalize on after college. However, the same isn't the case with female gymnasts. Livvy asserts their options are limited and have time constraints.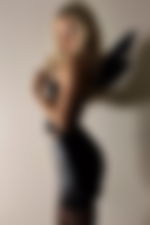 Dunne demanded equal opportunities for all gymnasts irrespective of their gender. As she believes nothing is there for female gymnasts after college, Dunne wants to inspire youngsters to build their businesses. She strives to show young enthusiasts how to juggle studies, training, and social media at the same time.
ADVERTISEMENT
Article continues below this ad
Watch This Story: Iconic gymnast Simone Biles and Legendary Michael Phelps Astonishing Car Collection
What started because of a pink outfit, has now become an important part of Livvy's life. It would be interesting to watch what this influencer has in store for the future.
Edited By: Simar Singh Wadhwa