"I'm Obsessed": Millionaire Simone Biles Who Fears of Going Broke, Opened Up on Writing Her First Ever Cheque for a Huge Investment in 2019
Published 10/05/2022, 11:45 AM EDT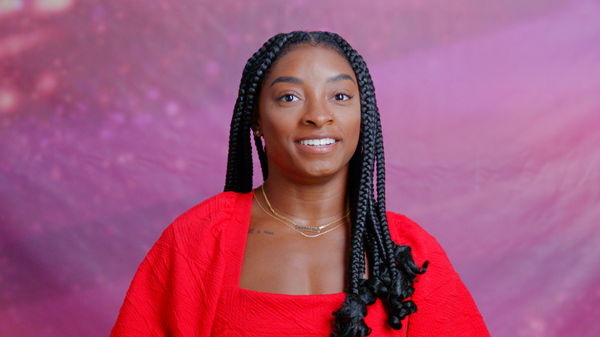 Simone Biles started her journey as a gymnast, at a tender age of six, during a field trip to Bannon's Gymnastix. In 2013, the 16- year-old Biles became the first African American woman to claim the all-around title, at her first world gymnastics championships. It was followed by several achievements garnering her worldwide recognition and riches.
ADVERTISEMENT
Article continues below this ad
By becoming the youngest ever to receive the Presidential Medal of Freedom, the four-time Olympic gold medallist added another 'first-ever' to her name. Needless to say, her exuberant demeanor and spontaneity besides impeccable gymnastics skills have made her a popular choice for endorsements. In an interview in 2019, the $17 million worth gymnast, once opened up on how she started with balancing her finances and shared some memorable events in her life.
ADVERTISEMENT
Article continues below this ad
Simone Biles recounted her first-cheque
Simone hilariously shared that any conversation about her finances brings about a fear of whether she was broke. Regarding when she got her first cheque, "I was probably 12 or 13 years old," Biles replied. She described it as a huge cheque, and her coach warned her, not to touch it as it would forfeit her eligibility for college gymnastics.
The gymnast icon took the instructions literally, jumped off the podium, and didn't allow the huge cheque to touch her. However, she clarified that the coach meant encashing by touching. The crowd erupted in laughter as she narrated this experience. Furthermore, the host asked her about the first time she had touched a cheque. She replied, "Maybe two weeks ago, I wrote my first cheque." Curiously, the host asked what it was for.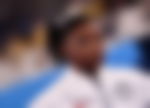 With a sweet smile and a sense of fulfillment, Biles replied, "It was for a down payment for my house." The host congratulated her. Then, he asked, "Did you enjoy the process?" The gymnastics legend said, "I'm obsessed." Also, she continued she didn't sleep that night as she was very excited.
ADVERTISEMENT
Article continues below this ad
A quick tour through Simone's house
After earning a decorated place in the history of the sport, the gymnastics G.O.A.T left no stone unturned to leverage her stardom. Biles is now the proud owner of a 4,000-square-foot home near Houston, Texas, which she purchased in 2021. It has four bedrooms, three-and-a-half bathrooms, and a pool that was set up after her purchase. The house cost her about $750,000.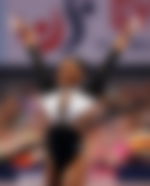 She lives there with her soon-to-be husband, Jonathan Owens, an NFL star, and Zeus, his bulldog. It is estimated that she makes $5 million in annual endorsements. This whopping number puts her ahead of other prominent athletes. For instance, Katie Ledecky makes $3 million, and Sue Bird with $1 million annually. Some of the big names the gymnastics legend is associated with are Athleta, GK Elite, Kellogg's, Uber Eats, SK-II, etc to name a few.
ADVERTISEMENT
Article continues below this ad
WATCH THIS STORY: 'We Needed One More Bedroom' Simone Biles Drops a Major Update on Her House with Jonathan Owens