Inside the Bag of Millionaire Gymnastics Sensation Olivia Dunne: $85 Worth of Products and One Item She Can't Live Without
Published 03/16/2023, 1:54 PM EDT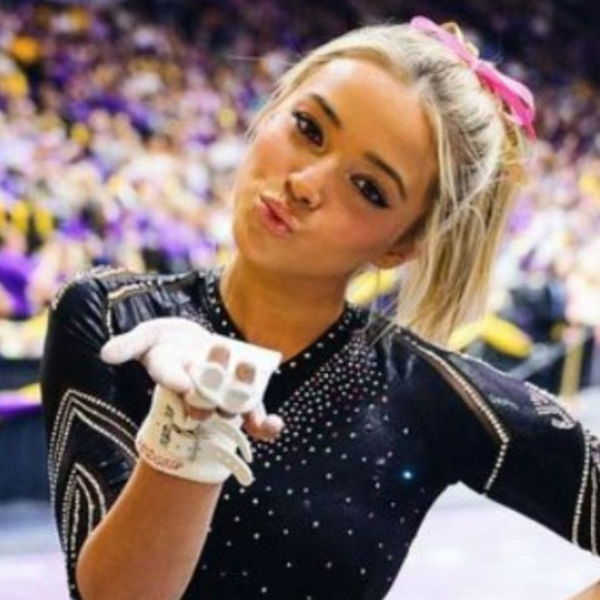 The Louisiana State University and NCAA star gymnast Olivia Dunne successfully turns some heads whenever she posts something on social media. From updating her new ventures on gymnastics to treating her fans with new vacation pictures, she has it all covered. The 20-year-old has again stirred her fanbase with another new fascinating update.
Recently, the American prodigy appeared in a small session named "Spill it" with Refinery 29, where she revealed something about herself. Evidently, Dunne showed the channel what she loved to carry with her wherever she goes. From her wellness products to her sports equipment, the black bag has it all. So, let's check out what the diva has to show.
What's in a bag session of Olivia Dunne
ADVERTISEMENT
Article continues below this ad
Besides her prowess in her field, this young gymnast is famous for her fashion choices. In fact, she carries herself pretty well, and her social media account is packed with attractive pictures. However, Dunne never fails to amaze her viewers with unique video clips just as she recently did.
The gymnastics sensation recently showed up in a collaboration with Refinery 29 and Loreal Paris, while opening up her bag in front of the camera. Refinery 29 posted the video on their Instagram handle with the caption, "We caught up with gymnast @livvydunne in between practices and traveling the world to see what she keeps in her competition bag." Where at the start, the athlete was seen doing some vaults wearing a black spaghetti top and gym tights.
 

View this post on Instagram

 
Later, she started showing things in her bag. The first thing she took out was her gymnastics grips ($44.95) which help her to get a strong hold while swinging the bars. Then she showed the endorsed brand's concealer ($13.99) and foundation powder ($15.99) that helps her look fresh even after a tiring workout. Next, Dunne showed her "favorite hair clip" ($9.99) to look stylish without putting in much effort. Lastly, Dunne showed her "lucky duck" which is a priceless thing for her. In fact, she carries it with her wherever she visits.
This video indeed sparked excitement among her fans, as he has a huge fan following on her Instagram and on TikTok.
Dunne's fandom in social media
ADVERTISEMENT
Article continues below this ad
"Livvy" Dunne has 3.7 million followers on Instagram and over 11 million on TikTok. And fans love to trace their favorite on every update she puts on. Though the LSU superstar was banned from TikTok for some days, she came back soon and continued her posting of unique videos.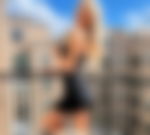 The NCAA gymnast is drawing almost seven figures from her engagement with NCAA and her huge fanbase on social media.
ADVERTISEMENT
Article continues below this ad
Watch This Story –  Gymnast Queen Simone Biles's NFL Fiance Jonathan Owens Give Big Hint On Their Wedding
As the American gymnast came up to treat her followers with a unique new video, the fans are now assuming what can be her next move.
Edited By: Debmallya Chakraborty