"I've Kicked My Coach on Bars": Katelyn Ohashi Recalled an Unfortunate Incident Once
Published 01/16/2023, 2:15 PM EST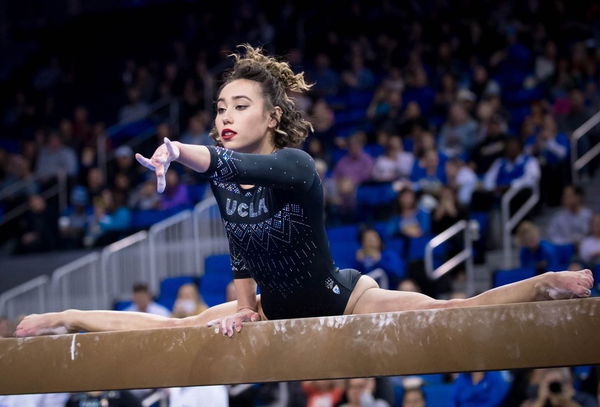 Accidents in gymnastics are common, and even top gymnasts like Katelyn Ohashi could not avoid them. While watching Ohashi, Simone Biles, Suni Lee, or others doing their bar routines looks exciting, the injuries caused on these same bars are dangerous. No, not just for the gymnasts but also for the people standing underneath the bars.
Once while reacting to a defense scene from a Jurrasic Park movie, former gymnast Ohashi confessed to being involved in a small accident with her coach. It will definitely make you go "oops!"
Jurrasic Park reminded Katelyn Ohashi of an embarrassing moment
ADVERTISEMENT
Article continues below this ad
In 2021, internet sensation Katelyn Ohashi had featured in one of the famous Insider videos. Here the gymnast rated '10 Gymnastics Stunts In Movies And TV' based on how real they were. Among these, one was a video clip from Universal Picture's Jurrasic Park franchise. In the video, a person pulls a gymnastic move on a metal bar and kicks the dinosaur out to save others.
However, the first thing Ohashi recalled while watching the clip was an unfortunate incident involving her coach. She said, "I've kicked my coach on bars." However, it seems to be a common accident on the mat, as the gymnast further added, "And I also know, just people getting injured all the time from walking underneath." Looks like not just gymnasts but even the people around them need to be aware during their bar routine.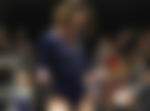 And as far as the question regarding the dinosaur was concerned, Ohashi replied, "Could it kick over a dinosaur? If you had the intentions, maybe.". But can Katelyn Ohashi beat a dinosaur similarly? Since the veteran gymnast had once defeated the GOAT of gymnastics, it might not be hard for her to overpower the extinct creature. In fact, even Simone Biles was once intimidated by Ohashi's presence.
Biles was once terrified of Ohashi
ADVERTISEMENT
Article continues below this ad
In 2013, Ohashi was at the peak of her career and was regarded as one of the best gymnasts. Hence, when then-amateur Simone Biles stood next to the top-ranked Ohashi at an event, she felt extremely intimidated by her presence.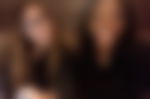 In the same year, Ohashi had also defeated Biles at the AT&T American Cup in the balance beam event to win a medal. However, in the end, the senior athlete helped and motivated Biles to do better.

ADVERTISEMENT
Article continues below this ad
Watch This Story: Baby Biles turns into Simone Biles, mother teases about her joining gymnastics
One can say that Ohashi was also a part of Biles's journey towards earning the 'GOAT' title. Together, both Ohashi and Biles have inspired millions of young girls to take up gymnastics. And maybe, also gave them the courage to face a dinosaur.