Weeks After Big Moment With Wife Simone Biles, Newly-Wed Jonathan Owens Reveals the 'Perfect Wedding Gift'
Published 05/26/2023, 7:51 AM EDT

Follow Us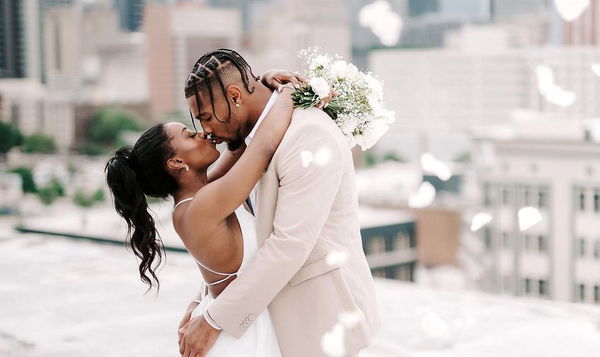 Simone Biles and Jonathan Owens tied the knot in the most extravagant wedding ceremony in Cabo. However, amidst the wishes and gifts the NFL player received from his loved ones, his perfect wedding gift did not come in a wrapped box. In fact, the intangible present has opened a new chapter in his life. 
On May 23, the 27-year-old appeared in an interview with Fox News, where he profoundly talked about his NFL journey. While talking about his vocation, he also revealed how Simone Biles made a positive impact on his life.  
Jonathan Owens draws massive inspiration from Simone Biles
ADVERTISEMENT
Article continues below this ad
In the interview with FOX, Jonathan Owens shared that his family and friends have highly motivated him throughout his career so far. Above all, his wife has been a huge source of inspiration to him. Owens appreciated Biles's focus and drive to excel in gymnastics. It was his wife's never-give-up quality that pushed Owens to do better in his field. He added, "It just makes you want to get up and do something because your partner is doing that."
Talking about his opulent wedding in Cabo San Lucas, the NFL prodigy stated, "It was just like the perfect wedding gift, I guess you could say." He continued, "As soon as we got back from our short honeymoon, I came right here. Had to get to work."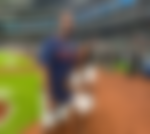 Owens's shift from Arizona Cardinals to Houston Texans was his big break. He got his moment to shine while playing against Los Angeles Chargers in December 2019. His first interception came when he picked off opponent quarterback Justin Herbert in the second quarter of their Week 16. Moreover, with Houston Texans, Owens has played 14 games in three seasons. 
With Houston Texans, the NFL player had a great victorious moment last year. The NFL safety's mom and wife Simone Biles also graced the occasion with their presence.
Jonathan Owens expressed his gratitude
During a match against Los Angeles Chargers at the NRG Stadium last year, Owens scored for his team, pulling off a great NFL interception. His performance was highly cheered by Biles. Following this, the gymnast took to her social media handle to express her elation over Owens' exceptional performance.
ADVERTISEMENT
Article continues below this ad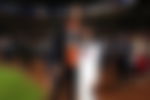 The moment was truly overwhelming for the NFL player, as his mom also witnessed his incredible feat. Expressing his gratitude, Owens stated "My mom, she's been with me every step of the way, and just having those two in the stands supporting me, I can't describe the feeling." The NFL safety was overjoyed at his fate of having two strong women supporting him. 
Watch This Story: Simone Biles teases fans with the latest update on her new house with Jonathan Owens
ADVERTISEMENT
Article continues below this ad
Now, the NFL player has begun a new chapter in his career with Green Bay Packers. His fans are eagerly waiting to see more of his athletic prowess.