"I Will Not Be Doing That Again": Simone Biles Once Confessed She Hates the Workout Katie Ledecky Has Involved in Her Routine
Published 09/20/2022, 11:15 AM EDT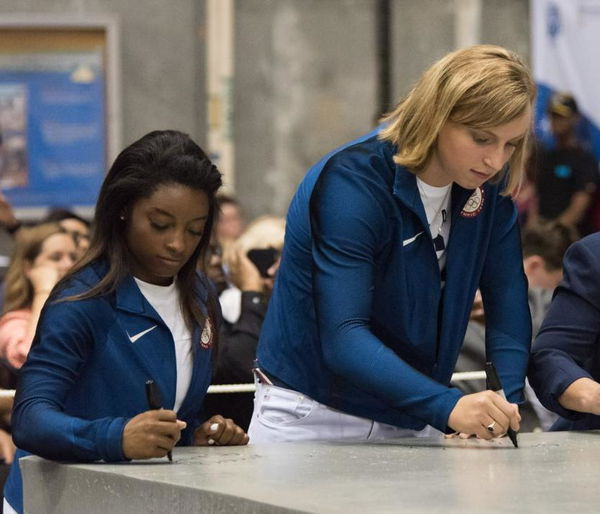 Simone Biles is a name synonymous with relentless hard work, dedication, and multiple world records. The world got an idea of Simone's potential ever since she made her debut at the World Championships. She stunned the world by winning the gold medal during her debut World Championships.
ADVERTISEMENT
Article continues below this ad
With 25 World Championship medals under her belt, Simone is the most decorated gymnast in the history of the sport. Despite having unfathomable achievements at a young age, Simone considers that there is no substitute for hard work. However, in her second Olympic appearance in Tokyo, she withdrew from the games after qualifying for the finals due to mental health concerns.
ADVERTISEMENT
Article continues below this ad
Simone Biles could not do this workout
Flexibility and strength are the most important aspects that a gymnast works on to improve their performances. In an attempt to better those fundamentals, they try different workout forms which suit their body dynamics. These exercises range from heavy sprint training to different gym workouts. Simone Biles joined an "elite-level" Pilates class to improve her gymnastic abilities.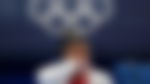 Simone revealed that she failed terribly at Pilates. This is a workout that Olympic Champion Katie Ledecky involves in her routine. Elaborating more on her routine, Katie revealed that she does 10 workout sessions in the water each week. Moreover, she includes multiple gym workouts in a week in her routine as well.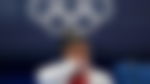 Speaking about the Pilates workout, Simone said, "I will not be doing that again." Simone felt that her body had turned sore after her Pilates class, so, she decided not to do it again. The Olympic gold medalist gymnast hilariously revealed that she hated the workout.
Simone recalls a tough moment during her workout
Simone Biles used to train twice a day ever since she was a junior gymnast. Due to her rigorous training routines, she was homeschooled. In her book 'Courage to Soar: A Body in Motion, A Life in Balance' she revealed a very tough incident during her training. It was right before her Olympic debut in Rio.
ADVERTISEMENT
Article continues below this ad
They considered Simone a potential medalist and the media would always run news pieces as a buildup to the event. Such heavy expectations gave her a lot of anxiety.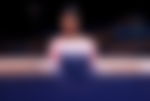 A couple of days before her debut, while she was practicing her bar rotation routine, she could not do it perfectly. So much so that it made her very frustrated. 
ADVERTISEMENT
Article continues below this ad
WATCH THIS STORY: Olympic legends Simone Biles, Michael Phelps, and Katie Ledecky hangout with Gold medals around their neck
Her coach at that time, Aimee Boorman, saw her getting frustrated because of that. She asked Simone to go home and rejuvenate for the next day's practice session. Simone recalled it as a very tough moment during her practice session, as the Olympics were just around the corner.