"This Was Definitely a 10": Calling Out NCAA Judgement, Simone Biles Defends Her Best Friend and Gymnastics Icon Jordan Chiles
Published 03/12/2023, 12:15 AM EST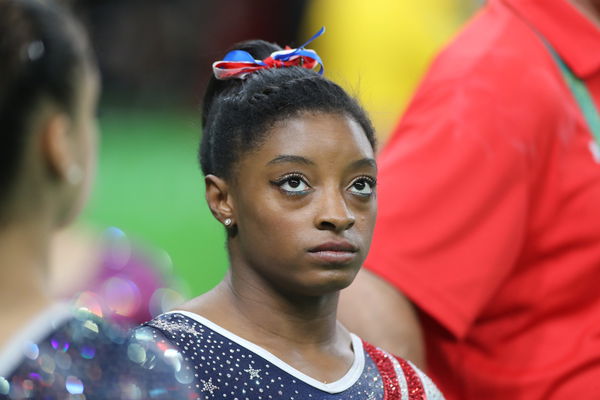 It has become common knowledge that the Gymnastics Queen Simone Biles is presently on a hiatus. However, this doesn't mean she is not updated with the happenings in the gymnastics world. The 2023 regular season was in full swing this past week. As the tournament concluded, many artistic gymnasts came out as a victor with their flawless routines. But among the celebration, the scoring system has come under fire.
As the clips from the tournament are being posted, netizens are questioning the results and the scores being awarded. As per the opinion of the masses, at times a routine with visible flaws is given the perfect score. Whereas, in other cases, even a flawless routine doesn't get a 10. This has led to grave dissatisfaction in the community when talking about the scores. Now, the Gymnastics Queen Simone Biles, too, has come forward to take NCAA judgment to task as she believed the UCLA gymnast Jordan Chiles to deserve a perfect 10-point score.
Simone Biles takes a subtle dig at the scoring system
ADVERTISEMENT
Article continues below this ad
Earlier today, UCLA Gymnastics took to Twitter to share a clip of Jordan Chiles's latest spectacular performance. Revealing her scores, they captioned, "Back-to-back 9.975s! @ChilesJordan is still on fire!" Soon after the clip went viral, netizens roared in the comments section that the routine deserved a perfect 10.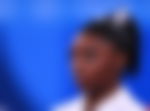 With the ongoing debate, Simone Biles too stepped in to share her thoughts. Disagreeing with the judgment, Biles wrote, "this was definitely a 10 but aight 🫶🏾" As Biles shared her thoughts on the matter, fans unanimously agreed with her take.
Lately, the gymnastics scoring system has been under fire on the internet. Many believe that the perfect score is being handed out too easily these days.
Perfect 10s are the new freebies?
ADVERTISEMENT
Article continues below this ad
Recently, LSU gymnast Haleigh Bryant created history by scoring three perfect 10s in one meet. As the video of the memorable feat went viral, netizens were quick to notice the minute flaws in her routine. This, in turn, sparked the debate on the judgment criteria.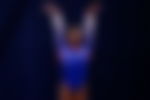 Fans mentioned that while the routine was carried out well, the landing was sloppy, rendering the performance not deserving of a perfect 10. Another fan felt that the 10s are "flying around gymnastics" in recent times. Sharing a similar opinion, another fan pointed out that this year has witnessed the maximum number of gymnasts getting the said score in the sport's history.
ADVERTISEMENT
Article continues below this ad
Watch This Story: Simone Biles Shows Off Her Support For Jonathan Owens In A Customized Outfit
As routines with "sloppy" finishes are getting a 10, do you agree with Biles that Chiles' spectacular performance deserved the perfect score too?
Edited By: Jahnabi Choudhury