The Darkest Moment in NHL History Had Hockey Legend Suffering Fatal Head Injury Post a Horrifying Collision in 1968
Published 01/14/2023, 6:00 PM EST

Follow Us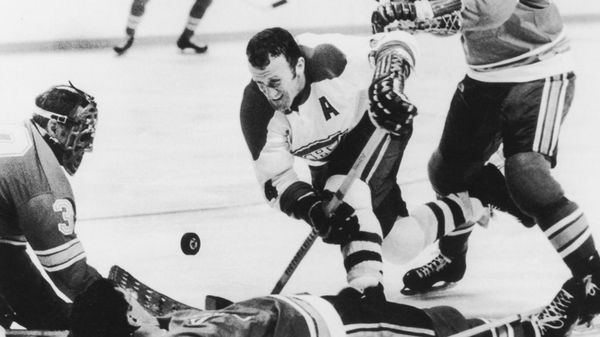 The sport of ice hockey has seen some of the wildest accidents in its history. The high-pressure situation has often resulted in rising tension among the players. Players tend to put in extra effort and push their limits to achieve the desired results. However, this sometimes goes against their favor as they end up hurting themselves or other players. Despite witnessing innumerable collisions in the NHL, players have successfully recovered from the injuries. 
However, in 1968, the sport witnessed a moment that became the darkest night in the history of the NHL. The evening of Jan 13, 1968, was going to be an exciting time for hockey fans as the Minnesota North Stars were up against the Oakland Seals. The game was going at a pace and fans kept cheering for their favorite teams. Little did the fans know that they are going to witness the most horrific accident in the sports industry. 
ADVERTISEMENT
Article continues below this ad
Bill Masterton's Fatal Injury 
Two defenders rushed to catch the puck from Minnesota's player Bill Masterton. According to the report by The Twinspires, Masterton was carrying the puck across the blue line and tried to cut to the right. However, the defenders tried to close in on him. One of the defenders' sticks got entangled with Masterton's skates, which made him lose his balance and he ended up hitting his head on the ice.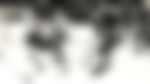 At that time, helmets weren't popular among the players. Therefore Masterton wasn't wearing his helmet which turned out to be the biggest mistake.  The impact of his head was so loud that everyone seated there felt it. The 29-year-old was knocked out and immediately felt unconscious. He was rushed to the hospital for medical attention, where he spent 30 hours in critical condition but could not survive the gruesome impact. 
This is the only death due to an on-ice accident in NHL
ADVERTISEMENT
Article continues below this ad
Masterton was announced dead on 15th January. The accident shook the entire industry as no one was expecting such a brutal fate for an emerging superstar. The sport has seen many terrible accidents but only Masterton lost his life due to an incident on the ice. 
The Bill Masterton Memorial Trophy is awarded for perseverance & dedication to the game of hockey. Its namesake would have been 79 today. pic.twitter.com/L51gnyodNo

— Hockey Hall of Fame (@HockeyHallFame) August 13, 2017
ADVERTISEMENT
Article continues below this ad
To honor the rising superstar an annual award was started by the name "Bill Masterton Memorial Trophy" The award is given annually to the player who sets the best example of perseverance, sportsmanship, and dedication to hockey. 
WATCH THIS STORY:  Here's A Quick Look At Top Homes Owned By NHL Players