Chuck Norris's Strange Martial Arts Move in Bruce Lee's Garage Ripped His Pants All the Way up the Back Once: "Had To Go Home Hanging…"
Published 01/29/2023, 12:30 PM EST

Follow Us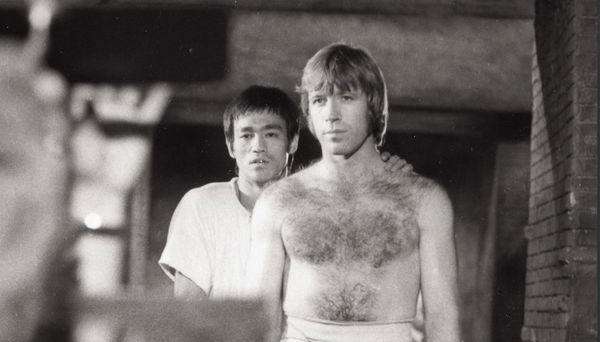 Although some believed Bruce Lee and Chuck Norris to be rivals, the martial arts legend's biography states otherwise. The iconic Lee was one of Chuck Norris's closest friends and the two often trained together. However, once, a training session went a little too overboard for Norris. The incident convinced Norris to undergo a change of mind concerning training costumes from that day onwards.
In the book Bruce Lee: A Life by Matthew Polly, Norris described the embarrassing incident to the legend's fans. Here is what went down.
An unforgettable day for Chuck Norris
ADVERTISEMENT
Article continues below this ad
In the book Bruce Lee: A Life, author Matthew Polly narrated various life stories and incidents from the legendary martial arts expert's life. In a chapter, Lee's friend Norris recalled the time when the Hollywood icon forced him to train in his jeans.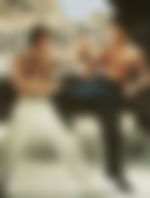 "Kick the guy. Kick him in the head," Lee urged Norris to kick a man-shaped kicking bag in his garage. However, the ever-so-ready karate champion hesitated in doing so. "Well, I don't know. My pants are pretty tight," Norris recalled. However, even after several pleas from Norris, Lee was determined to his friend's training.
In the end, the American martial expert legend gave in and decided to kick the bag. However, as soon as Norris kicked high, his pants ripped up completely and fell to his ankles. At the same time, Lee's wife Linda walked into the garage, and Norris was quick to save his grace by pulling up his torn pants. However, that was not the end for him. Norris added, "I had to go home hanging onto my pants. I haven't worn anything but double knit since then!"
Just a single training day with Lee was enough for Norris to realize how it would be, being around the martial arts legend, and hence, changed his whole clothing preference. However, this was not the only detail about the duo's training that Norris revealed.
Bruce Lee was one of his kind
ADVERTISEMENT
Article continues below this ad
In an Instagram video shared by Bruce Lee's official Instagram handle, Norris recalled his fond memories of training with the iconic actor.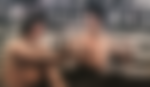 The American star revealed that all their training took place in Lee's backyard, where he also had some equipment to train. Besides, their training also included several kicks, punches, sit-ups, and other heavy martial arts training. However, Norris also mentioned that Lee was a "rare" person who had dedicated his life to exercising.
ADVERTISEMENT
Article continues below this ad
Watch This Story: Relive the Iconic On-Screen Fights of the GOAT Bruce Lee From His Movie Collection
It is no wonder why he is known as one of the pioneers of martial arts worldwide. Additionally, it was the efforts of both Norris and Lee that helped the discipline become a household name in the west. For more such lesser-known stories of Bruce Lee's life, explore this space further.
Edited By: Jahnabi Choudhury