"Clean Hit With Maximum Push!": Hilarious Video of a Dog Manifesting Bruce Lee Throws Fans Into Frenzy
Published 01/17/2023, 1:15 PM EST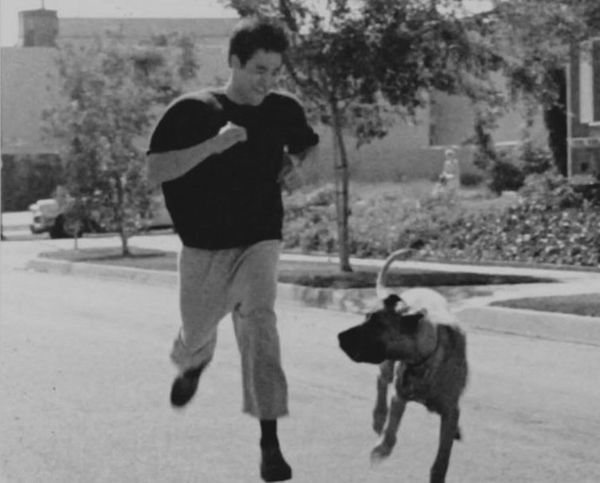 Bruce Lee is to martial arts what Michael Jordan is to basketball. The legend has played an iconic role in revolutionizing the global martial arts industry and inspired generations of upcoming superstars as well. There are thousands of people all around the globe who try to follow in the footsteps of the dragon king. A long queue of his die-heart followers try to copy his iconic signature moves. 
However, only a few of them succeeded in mirroring the grandmaster of martial arts. But, a recent video of Lee's iconic straight blast kick being recreated, has created a buzz all over social media platforms. 
Video of a dog kicking like Bruce Lee went viral
ADVERTISEMENT
Article continues below this ad
A recent video of a dog has left fans in wonder. Author Eric Schiffer, tweeted a video that shows a dog looking outside the car's window. The highlight of the video comes when one person tries to touch the dog's feet. The dog, without looking, tries to kick the hand away. The calmness while delivering the kick became the highlight of the video. Even the people sitting inside the car were seen hilariously reacting to the situation. "Bruce Lee reincarnated in 2023" Schiffer wrote.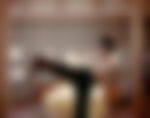 Social media was soon flooded with reactions and creative interpretations from fans. The comments box was bombarded with hilarious comments about the video.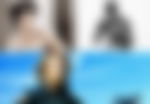 Fans' Reaction to the Video
A fan emphasized the smoothness with which the dog delivered the kick. 
Another fan used his creativity and gave a completely new name to the dog. "Dogged-Lee", he wrote. 
Another fan was moved by how adorable the dog was. 
A viewer admitted that he couldn't stop laughing at the hilarious video and it gave him "fits of laughter" 
ADVERTISEMENT
Article continues below this ad
A viewer couldn't handle the cuteness and admitted that she could spend the entire day watching this on a loop. 
Omg. I could watch this little shibe ninja all day 💕🐕🥋

— Ellen M Walker 🧠🐕🐁 (@NeuroEllen) January 17, 2023
ADVERTISEMENT
Article continues below this ad
When it comes to the most iconic fight moves, Lee's deadly 'straight blast' would surely be on the top. The sheer strength of the move has left audiences awestruck many times. From time to time, various actors have tried his moves in their fighting sequences. But hardly anyone has been able to deliver it with absolute calmness like Lee.
WATCH THIS STORY: Real reason why Bruce Lee had his armpits sweat glands removed