"Left Myself Open to Criticism by Going to Hollywood": Wayne Gretzky Once Had an Uncanny Opinion on His NHL Commitment
Published 01/23/2023, 11:30 AM EST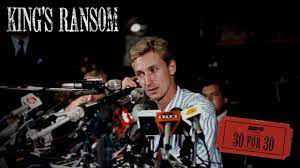 The biggest trade in the history of ice hockey happened in 1968, between the Los Angeles Kings and Canada's Edmonton Oilers. The face who grabbed the global limelight during this trade was the NHL GOAT, Wayne Gretzky. The news became a massive topic of discussion as Gretzky got married to the American actress Janet Jones just a month prior to this deal. The news brought a series of hard questions and criticism for the Great One. 
While the mainstream media started interlinking the trade with Gretzky's personal commitments to his wife, the star player had other opinions about the decision. 
Wayne Gretzky knew what was coming for him
ADVERTISEMENT
Article continues below this ad
Wayne Gretzky's decision shook the entire NHL world as he had already led his team to four tournament championships. Leaving the team high and dry grabbed people's attention towards him. Even the legend was aware of the impact of this decision on his career.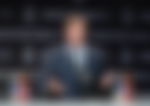 "I knew I left myself open to criticism by going to Hollywood," he said. The 61-year-old was aware that the decision could affect people's perception of him as a dedicated player. According to the book The Great One, the NHL star knew that upcoming matches were going to be very crucial for him.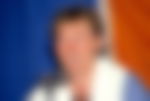 "If I didn't have a good year people would think hockey wasn't my top priority anymore," he said on a flight to Detroit. However, the champion kept motivating himself to keep up his confidence as the year could have ended his career and popularity. "I kept telling myself this has to be my year," he further added. While the sports media was on their toes to cover all things Gretzky, Gretzky Sr. too didn't hold it back.
ADVERTISEMENT
Article continues below this ad
Senior Gretzky also made a comment on the controversial trade
Gretzky chose to stay silent during the trade controversy and let his performance speak. While there was a lot of heated discussion going on in the mainstream media, even his father once made an unusual comment on this decision that shocked him. Wayne Gretzky lost around $8 million from the trade and his father, senior Gretzky also highlighted this.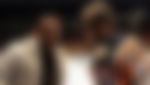 ADVERTISEMENT
Article continues below this ad
Eventually, his wife, Janet Jones was the main target of discussion who eventually came out and revealed that it was Edmonton's owner who had a major role in the trade and not her. The trade is still counted as one of the most talked about events in the history of NHL sports. 
Watch This Story | Here's a Look at Top Homes Owned by NHL Players
Edited By: Jahnabi Choudhury