Shaun White Shares Breathtaking Pictures From a Sunrise Date With Nina Dobrev Before His 'Last Contest'
Published 01/12/2022, 12:33 PM EST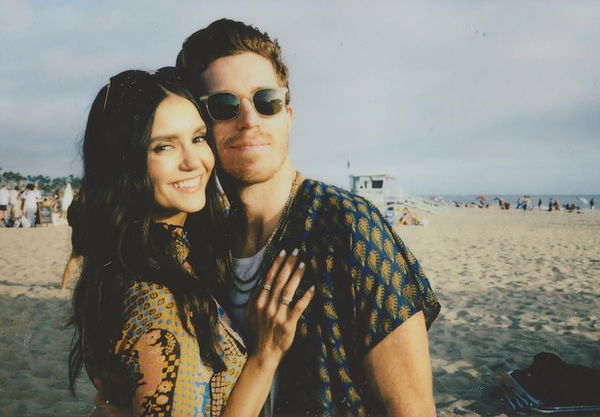 ---
---
Winter Olympics icon, Shaun White, is on the verge of securing his last Olympic innings berth. Before leaving for the 'last contest', which will determine his future in Beijing, Shaun spent some time with his girlfriend and dogs, watching the beautiful sunrise.
ADVERTISEMENT
Article continues below this ad
Shaun and his girlfriend, Hollywood sensation Nina Dobrev, have been dating since 2020. Instagram's favorite celebrity couple, White, posted pictures of them alongside a breathtaking, scenic view.
ADVERTISEMENT
Article continues below this ad
Shaun White posts pictures of Nina and his furry family
American snowboarding star Shaun White had struggled a little during his Olympic qualifiers run. Regardless of the setbacks, the three-time Olympic gold medalist still has a shot at making a fifth appearance at the Winter Games. Before leaving for the World Cup event, Shaun and Nina were out on a sunrise date and the pictures he shared were simply stunning.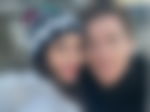 For a change, the couple was not seen snowboarding, but horse riding together. Shaun posted pictures of Nina sitting beside the magnificent sky and sunrise view on his Instagram story. Notably, their adorable dogs, Maverick and French bulldog Steve, also tagged along with the duo for the pleasant morning.
Later on, he left for his flight to Switzerland where he will compete at the World Cup event 2022.
Analyzing the odds to Beijing Olympics 2022
ADVERTISEMENT
Article continues below this ad
The 35-year-old is currently ranked in the fourth position in the US team. Considering four players will qualify for the Beijing Olympics 2022, the odds are in his favor. However, the US rankings aren't the sole determining factor for the final team, as world rankings play a more dominant role.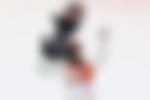 Shaun's world ranking currently stands at the 14th position. If he wants to strengthen his Olympic chances, he has to improve his position. Notably, he has one last chance to do the same at the Laax World Cup event, Switzerland. However, if Shaun still fails to make it to the top, his only chance will be to qualify as a 'coach's discretionary' pick.
ADVERTISEMENT
Article continues below this ad
Do you think Shaun will excel in Switzerland and make it to Beijing for a final historic performance?