"Quality Over Quantity": Shaun White Reveals the Secret Behind His Ageless Consistency
Published 11/22/2021, 12:04 PM EST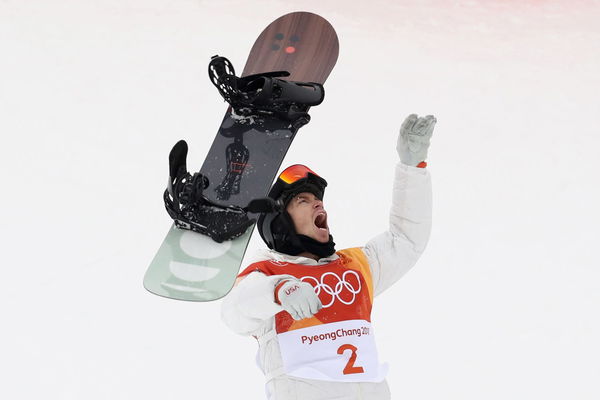 ---
---
American snowboarding star Shaun White has been the dominator at the Winter Olympics for decades now. Remarkably, while most athletes take time off during the off-season, Shaun keeps the hustle going, aiming for his next win.
ADVERTISEMENT
Article continues below this ad
White has clinched three Olympic gold medals in his four appearances. Notably, even at 35, he is unstoppable, as he is preparing for his fifth outing next year.
ADVERTISEMENT
Article continues below this ad
Shaun White drops the secret behind his consistency
Every time Shaun takes to the snow, he leaves his audience speechless with his death-defying leaps and moves. In a true testament of his caliber, Shaun has been consistently bettering his magical skills since his first Winter Olympics innings in 2006.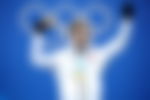 In an interview with X Games, Shaun revealed the secret behind his consistency. With unreal determination and grit, the snowboarder continues to train even in summer, maybe on a skateboard or on a surf.
Shaun said, "Just motivated, you know, and I don't really like to let off the gas. I mean, you may not see me, but I'm still doing all the things that I need to. I'm like yup you know training in the summer time. If I am not in the mountain I'm skateboarding, I'm surfing like I live a pretty active life."
He further added, "And the thing that's nice with the age is like you just realize so much about yourself. It's like, hey I'm going for quality over quantity."
Skateboarding legend Tony Hawk was Shaun's mentor
ADVERTISEMENT
Article continues below this ad
Shaun White was just nine years old when skateboarding legend, Tony Hawk, took him under his guidance. Hawk started mentoring him and turned him into a professional athlete by the time he was 16. Even though a renowned snowboarder, Shaun's skateboarding are equally impressive.
To date, Shaun shares a good relationship with Tony. Recently, Hawk tweeted a video with Shaun saying, "There are very few people I trust to go high enough over my ramp channel for me to zoom past underneath, and @shaunwhite is one of them. Here he is dusting off the cobwebs on a big heelfip as I sneak by this afternoon."
There are very few people I trust to go high enough over my ramp channel for me to zoom past underneath, and @shaunwhite is one of them. Here he is dusting off the cobwebs on a big heelfip as I sneak by this afternoon. 🍅 🦅🛹 pic.twitter.com/fJBkoj9HGW

— Tony Hawk (@tonyhawk) August 1, 2019
ADVERTISEMENT
Article continues below this ad