"100 Is Very, Very Possible": Ski Legend Lindsey Vonn Makes a Bold Statement About Mikaela Shiffrin's Career
Published 01/23/2023, 3:45 PM EST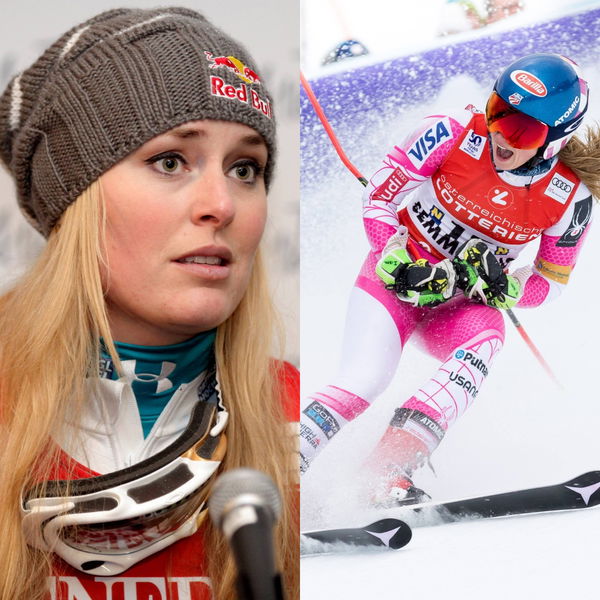 Lindsey Vonn might be Mikaela Shiffrin's biggest admirer. While Shiffrin has equaled Vonn's 82 World Cup wins record and looks forward to breaking it, the latter only has praises for the "Snow Queen". In a recent interview, when the former champion was asked to share her views on Shiffrin's achievements, Vonn only had good things to say.
In fact, Vonn is so positive about Shiffrin's approach towards races that she made a surprising statement regarding the skier's future record.
A champion recognizes another champion!
ADVERTISEMENT
Article continues below this ad
In her recent conversation with Eurosport, Lindsey Vonn briefly discussed Shiffrin prospects. While marveling about Shiffrin's performances, Vonn said, "It's amazing what Mikaela is doing, and she's had an amazing career so far and will continue to have many, many more victories."
Although Vonn would no longer be the record-holder of the most world cup wins, she is happy for Shiffrin. Besides, 4x overall World Cup winner also believes that her fellow USA skier would not just stop at 83 wins. "I have no doubt she can go well, well beyond 86 – 100 is very, very possible," stated Vonn.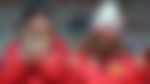 While it took Vonn 395 races to win 82 World Cup titles, 27-year-old Shiffrin has done it in just 233 races. Besides, Shiffrin is also inching closer to former Swedish male skier Ingemar Stenmark's 86 World Cup record wins.
Read More: "It Was Scary": Lindsey Vonn in Absolute Shock as Mikaela Shiffrin's Boyfriend Ditches a Life-Threatening Moment at 130km/h
Just like Vonn, Shiffrin has become a local star. Many fans at Buck Hill eagerly wait for Shiffrin to create history and shared their best wishes with the skier.
Like Lindsey Vonn, Mikaela Shiffrin also becomes a local hero
ADVERTISEMENT
Article continues below this ad
Burnsville's Buck Hill is one of the most famous skiing places in the United States. It is the place where both Vonn and Shiffrin trained to become national stars.
While the locals once enjoyed watching their champion Vonn create history at the international level, they are now eager to watch Shiffrin surpass the former and give them another reason to celebrate. Fans were also stunned to see Shiffrin match Vonn's record at such an incredible pace.
ADVERTISEMENT
Article continues below this ad
Watch this Story: Who is the richest Winter Olympian? Shaun White, Lindsey Vonn, Mikaela Shiffrin and other's net worth comparison
How long do you think it will take Mikaela Shiffrin to break Lindsey Vonn's World Cup record? And will she actually reach 100 wins?