"Don't Wanna Copy Them": Unlike Simone Biles, Shaun White Opted Out From Engraving His Olympic Legacy
Published 08/31/2022, 7:30 AM EDT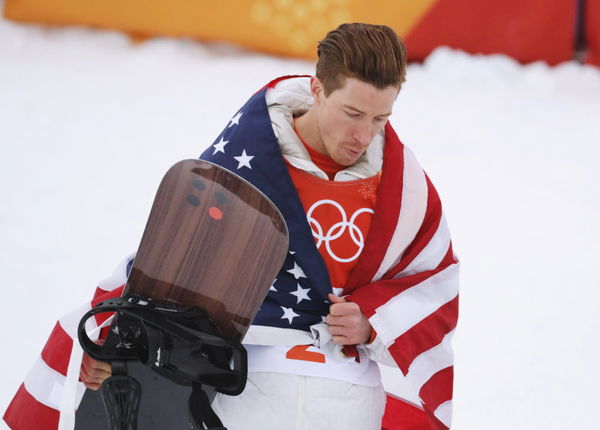 Legendary snowboarder Shaun White has won three gold medals in men's snowboarding over his five Olympic appearances. When it comes to snowboarders winning Olympic medals, Shaun proudly owns many records.

Recently, his fans on TikTok questioned him if he had an Olympic ring tattooed on his body. Many celebrities have tattooed Olympic rings on their body due to the respect and pride they feel for it.
Does Shaun White have Olympic rings tattooed?
Shaun took the question and answer sticker of the comment and shared a video response. The user asked him, "Do you have Olympic rings tattooed on your body????" Sharing this, Shaun describes his previous plan of getting the tattoo, but he stopped himself after seeing other athletes.
ADVERTISEMENT
Article continues below this ad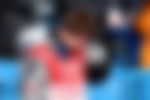 He said, "No, I do not have the rings tattooed on my body. Umm, I thought about it during my first Olympics, and then I was dragging my feet, and then I saw what other Olympians were doing, and I was uhhhh, I don't wanna copy them, I was thinking I was an original, trying to get like (pointed on the face area below his eyes) I do it here, on my cheek like Gucci main with the snowcone but, ice cream cones like snowboard, I thought of snowcone, umm but a no, not yet, not ever."
However, it would have been amazing if he had the rings permanently, just like his rock-strong legacy. White has demonstrated his talent in slopestyle and halfpipe, as evidenced by his successful career. He is also one of the most marketable athletes the nation has ever produced. On the other hand, many athletes have inked the Olympic rings on their bodies.
From Simone Biles to Ryan Lochte
ADVERTISEMENT
Article continues below this ad
After winning impeccably in the 2016 Olympics, gymnast Simone Biles got her hand tattooed with Olympic rings. She has been spotted on many occasions showcasing her hand tattoo. The proud Olympian has won four-gold Olympic medals in her career.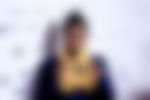 The athletes who have such tattoos include Samuel Mikulak, Jordan Ernest Burroughs, Jacob Dalton, Cammile Adams, Brady Ellison, Alexander Naddour, Missy Franklin, and Ryan Lochte.
ADVERTISEMENT
Article continues below this ad
The snowboarder, however, has one tattoo inked on the inside of his left arm. His tattoo is like a symbol of the storm, cloud, and thunder having other stuff combined.
WATCH THIS STORY: Here's A Quick Look At 60 Million Worth Shaun White Insane Car Collection
Edited By: Rupak Kumar Jha