"A Billion Dollars": USWNT Star Megan Rapinoe Once Gave a Stern Take On Her Vision for Women's Soccer Development
Published 08/24/2022, 11:30 AM EDT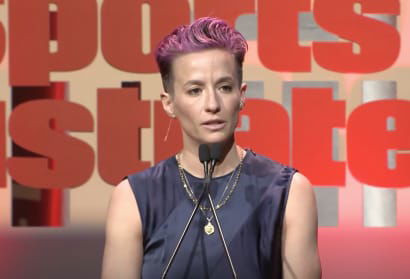 USWNT's star midfielder Megan Rapinoe has always been the one who speaks her mind. Starting from her childhood, the soccer player has broken stereotypes and made statements both verbally and with her actions. The earliest example of her boldness is when she used to play against (and beat) boys as a 12-year-old. As time passed, Rapinoe became one of the most known female soccer players around the globe.
Megan's fame came not only from her unique ball-playing skill but also from her fearless nature. The global icon used her reach and influence to spread awareness over various issues. Furthering the same, she once shared her opinion on whether the women's soccer league could be managed better.
ADVERTISEMENT
Article continues below this ad
Megan Rapinoe once discussed a crucial matter
When Colin Kaepernick took a stand against injustice, Megan Rapinoe was quick to show her support for his cause. The American soccer star even took on the former President of the country to defend their stance. Rapinoe once again displayed valiance as she talked about the need for better (and richer) ownership of women's soccer clubs.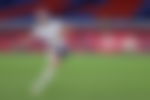 She said, "The problem with the ownership groups is that they're run by millionaires. Which is great for your normal life, but you can't be just a millionaire and run a team properly. So I don't think they're run great because they can't be. They don't have the resources. People always ask, 'What do you think the league needs?' What do you mean what does it need?"
Rapinoe added they do not need to get out in the community more or tweet about it more. "It drives me nu** when people ask, 'what do we need?'" Megan exclaimed they need "a billion dollars" so they can do things properly. "Not like idiots, which is what we end up doing."
The rise of Women's Soccer
ADVERTISEMENT
Article continues below this ad
The words of Rapinoe are not mere words. The rise of the popularity of women's soccer, not just in the States but across the planet, has been immense. To put things into context, the three highest attended soccer matches in Europe in 2022 have all been women's games. The Women's 2022 Euro Cup final between England and Germany saw 87,192 people attend the game.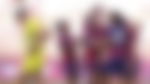 A mind-boggling crowd of 91,553 turned up to watch the Women's Champions League quarter-final tie between Barcelona and Real Madrid. A few weeks later, 91,648 fans were inside the stadium to watch Barcelona take on Wolfsburg in the semi-final of the Women's Champions League. The highest attendance for a men's game in 2022 was 81,365 as the fans emerged to see Borussia Dortmund take on RB Leipzig at home in the Bundesliga.
ADVERTISEMENT
Article continues below this ad
WATCH THIS STORY: Simone Biles and Megan Rapinoe Squashed Between Joe Biden Donald Trump
Having reached her sunset years as a professional soccer player, Rapinoe has won everything there was for her to win. There might not be a better send-off for the legend than if she could see a better and richer management system in the women's leagues as well.
Edited By: Simar Singh Wadhwa