Dolphins Proved to Be Unlikely Heroes for Surfing Star Who Had a Close Brush With a 20-Feet Shark in 2022
Published 01/04/2023, 2:00 PM EST

Follow Us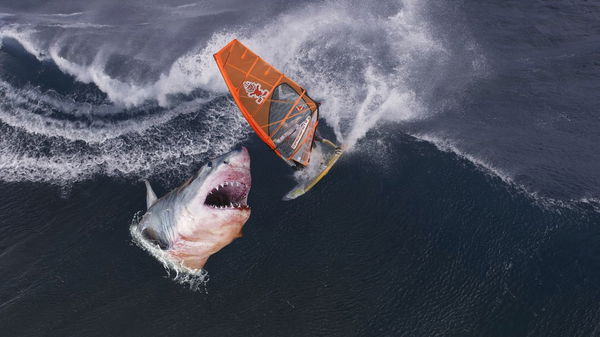 It was a regular surfing day for Bill Ballard until he did not know what was chasing him. The Australian surfer was surfing at Wallagoot Beach in New South Wales when a 20 feet long shark was tailing right behind him. The surfer was completely unaware of the situation and initially carried on with his activity.
Luckily for Ballard, friendly water companions, dolphins, were present at the scene to caution the surfer of the possible danger. Here is how the sea mammals saved the surfer's life.
ADVERTISEMENT
Article continues below this ad
Dolphins escorted Bill Ballard to safety
In September 2022, a few dolphins granted Ballard a second life. While describing a horrific incident to the local newspaper Courier Mail, the Australian surfer recalled how a change in the dolphins' behavior notified him about the dangerous situation. Ballard said, "It's hard to describe, but they kept coming up to the surface to look at me and also began swimming back and forward, coming closer and trying to push me towards the shore."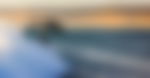 Although the adorable sea animals tried to warn Ballard, he was unable to figure out their intention. Luckily an aircraft flying above the ocean noticed the dolphins' turmoil and immediately figured out the situation. The aircraft flew lower, and a few passengers hung out to warn the surfer about a 20 feet shark approaching him. Ballard immediately caught a wave to reach the shore safely.
Due to flying very low, the aircraft crashed into the sea but fortunately, no one was hurt. The dolphins and the passengers together became a savior for Ballard. "I am so thankful. They were like guardian angels coming to save me," stated the surfer.
Reports suggest Australia is one of the most common places for shark attacks, and many surfers have lost their lives to the giant fish. Like Ballard, a 15-year-old surfer from Perth recently survived a shark attack by mere luck.
Surfing becomes dangerous for this teenager
ADVERTISEMENT
Article continues below this ad
Local kid Bryce Hickman had gone for some fun surfing adventure with his younger brother at Mandurah in Western Australia. However, the fun surf session soon turned into a fearful situation for Hickman.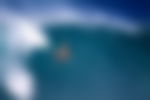 While waiting to ride another wave, the young surfer's surfboard was poked by a shark fin. This made him lose his balance and fall into the water. However, Hickman was lucky that the shark did not wander around to attack him. Although he safely returned to the shore, the entire incident left him terrified.
ADVERTISEMENT
Article continues below this ad
Watch This Story | 50-year-old surfing legend Kelly Slater's top 5 surf destinations
No matter how much of a fun sport surfing looks from the seashore, only surfers know the real danger while approaching the "wild" ocean.
Edited By: Jahnabi Choudhury