Gravity Defied As Terrifying Video of a Crazy Wipeout Captures Surfer in an Unbelievable Position No One Was Ready For
Published 05/26/2023, 3:34 PM EDT

Follow Us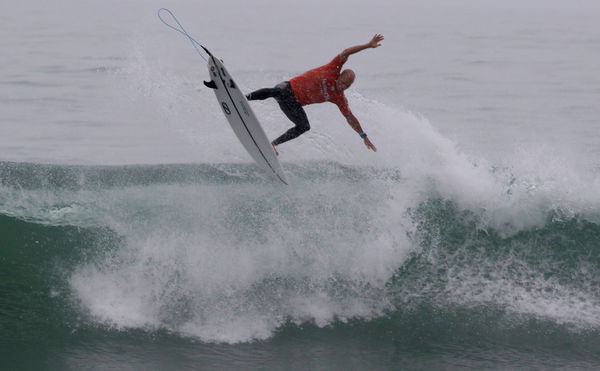 The art of surfing is all about balancing the barreling waves with a courageous heart. However, it's impossible to tell when the giant crests can get the better of you. These unpredictable waves are more powerful than one might think. Many times, wipeouts have caused horrific injuries to surfers.
A mind-boggling sight of a giant wipeout was recently seen on social media, where the surfer was launched at such an atrocious position it looked as if he was defying gravity. Although, he was managing the waves quite well, he soon faced a deadly fate. 
Surfer gets thrown in the air by the strong waves
ADVERTISEMENT
Article continues below this ad
In the Facebook video, initially, a young surfer was seen lying on a surfboard that was on top of a high-rising wave. As the waves proceeded further, the surfer seamlessly got up on the surfboard and easily balanced his board through the treacherous waves. It was the next attempt that turned the surfer's life upside down. 
When the surfer got down with his surfboard from the waves, he took a U-turn and approached the ripples again. As he found his momentum, he faced a sudden jolt against the water that launched him up in the air. He bumped into a strong water brick that plummeted him upwards. Rightly captioned by the Facebook page, "He literally flew", the man was in the air for a few seconds while his surfboard flowed away with the waves. Moreover, after a few seconds, he fell on the other side of the giant surf wall. 
It is unknown whether the surfer in the video has made a statement about his ordeal yet. Similar wipeouts have left other surfers with traumatic injuries. Take for example, surfer Billy Kemper's tragic wipeout story in 2020, which was a reminder of how commanding ocean waves can get. 
Billy Kemper felt like he could never walk again
ADVERTISEMENT
Article continues below this ad
In 2020, Billy Kemper went on a surfing expedition with his friends to Morrocco. On the last day of their trip, the group decided to surf. Things were fine until a thick wave wiped out Kemper. Although his body looked fine, he could not move at all.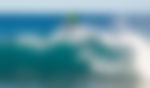 He expressed his feeling about that moment in his documentary, "I thought I knew what fear was, I thought I knew what being scared is. But I truly didn't. Fear is not knowing what's going to happen next." Kemper had injured the right side of his body, lungs to pelvis, quad, and his whole knee. He felt atrocious pain for moving even a bit. 
ADVERTISEMENT
Article continues below this ad
Wipeouts are a highly unpredictable and dangerous factor in surfing. Hence, taking on those waves and gliding through them, is no child's play. 
Watch This Story:  Rare Image Shows 50-Year-Old Kelly Slater With Hair