"I Lost": One Mistake Ends Surfing Legend's Possible Last Ride in Portugal
Published 03/13/2023, 12:00 PM EDT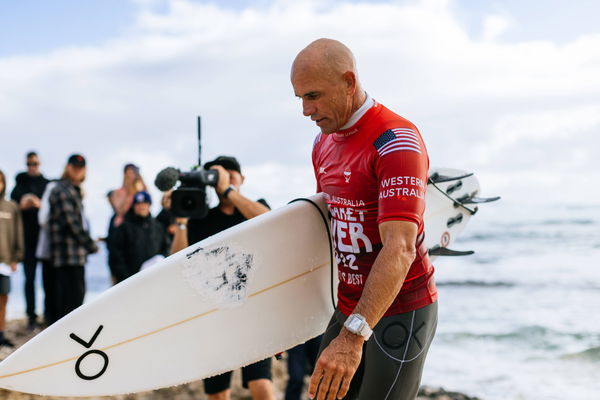 After turning 51 this February, he also completed 23 years of professional surfing. And yet in these 23 years, very few surfers have had the good fortune to defeat Kelly Slater. The title of GOAT, as elusive as it is, changes with die-hard fans. Kelly Slater has had a hold on it for many years now. His longevity, his victories, and his passion for the sport distinguish him from the rest. And yet, just like every crown has to fall, Slater too has tasted the bitterness of a loss.
Most recently, Kelly Slater competed at the Meo Rip Curl Pro in Portugal, where he was eliminated. Speculations are rife that this might be his last ever appearance and interview at the said competition in this Mediterranean country. Here's what he had to say after the competition.
Did Kelly Slater just bid an unofficial goodbye to Portugal?
ADVERTISEMENT
Article continues below this ad
"I lost", was his crystal clear response to the reporter who asked him about his performance at the competition. Slater was graceful enough to follow it up with a smile, as he nonchalantly accepted his defeat. On one of the rare occasions, Slater's regret could be sensed in his voice on passing up on the last wave and missing out on a win. When he was asked if this would be his last appearance or not Portugal, Slater simply smiled and said, "I don't know. I don't know. Might be my last time here". However, he also explained what went wrong for him here.
He said, "I really had slow first 30 mins, 30 mins, 35 mins. Then I got one wave, I moved my position down to the South and then I got one pretty good one, the best one in the heat… And in the last few minutes, I needed a five-point ride, and I passed up one wave that probably would've given me the score but I let Joan go on the wave". Joan Duru, the French surfer, has been one of the biggest names in surfing for the past decade.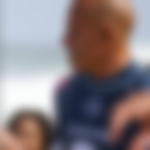 Slater, gracious that he is, dealt with the questions rather tactically. About his losses, Slater believes it's something he needs to consider carefully going forward.
ADVERTISEMENT
Article continues below this ad
Slater will take a long and hard look before going forward
Slater continued, "I had priorities, so I could've taken the wave, but I chose not to and he got the score I needed on that wave. So, just made one mistake, and I didn't have a lot of opportunities in the heat, but (ummm)… Yeah, it was just really hard conditions today". He finally opened up about the contest, while also giving the tough conditions a mention.
ADVERTISEMENT
Article continues below this ad
Kelly Slater has now had two bad results and one medium result and is determined to change that going forward. His analysis of his approach will come in handy, as the Summer Olympics in Paris are only a year away, and Slater has already stated that he will be there. The surfing contests, however, will take place at Teahupo'o beach in Tahiti, which is part of French Polynesia. Slater, 51 now, has had a lot to look back upon over his storied life. It also includes losing his friends along the way.
Watch This Story: Swimming Legend Michael Phelps' Top 5 Iconic Career Races
Edited By: Gideon Mathson