"Lot of Unique Beaches": Having Surfed All 50 States, Popular YouTuber Reveals the Best Place for the Sport
Published 05/26/2023, 2:37 AM EDT

Follow Us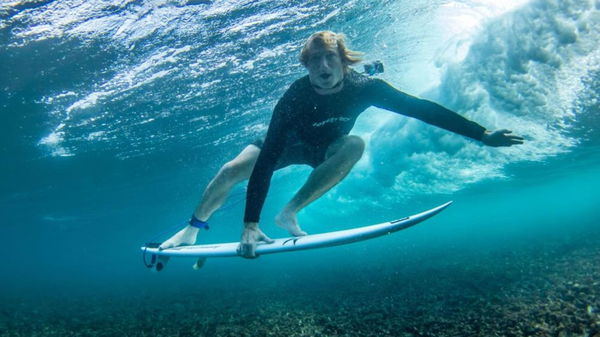 The surfing world has seen various surfing fanatics, like Jamie O'Brien or Sebastian Steudtner, who has shocked the community with their unique talent. These surfers stepped out from the league and gave a whole new meaning to the sport. In 2019, the community saw another shocker from the then 30-year Ben Gravy, who surfed 50 states in the US in just one day.
On May 23, 35-year-old Ben Gravy appeared in an interview with The Philadelphia Inquirer, talking about his experience of surfing all the renowned places in his country. He also named his preferred surfing sport according to his experience.
Ben Gravy had the gnarliest experience surfing 50 states
ADVERTISEMENT
Article continues below this ad
In the interview, Gravy described his famous encounter with the 50 US states, as the gnarliest experience of his life. Therefore, the interviewer curiously asked the Ventnor native about the perfect surfing sport him. To this, Gravy had a wholesome reply.
Gravy expressed that New Jersey was much more beautiful than people thought it to be. He felt that that state should be given more credit for its beautiful places. Saying this explained why New Jersey was the ideal surfing spot, "There's a lot of unique beaches. Going from Cape May to Asbury is definitely a different vibe. You're able to ride a wave here more often than you think."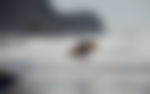 Ever since he started his surfing career in his 30s, Gravy explored frantically. On his iconic day in 2019, he surfed 50 states in the country, including the wake of the Cape May-Lewes Ferry, and the three coasts, New Jersey, California, and Hawaii.
Moreover, his grandparents lived in Longport, his father frequently traveled in Pennsylvania, and he recently traveled to Alaska. But out of all the 50 states, Gravy found New Jersey as a great surfing spot.
Presently, the 35-year-old is preparing to participate in the Red Bull Foam Wreckers anti-surf surf contest in Margate on 24 June. Nevertheless, he is planning to fulfill more surfing adventures from his bucket list.
Why did Ben Gravy begin his surfing journey in his 30s?
ADVERTISEMENT
Article continues below this ad
Ben Gravy was a budding surfer in his teenage years. He frequently participated in pro junior surf contests. However, in his 20s, he entered into alcohol addiction, which derailed his focus from surfing. Gravy knew that the vicious addiction loop was not good for him. Still, he could not quit his habit. Soon, he experienced a near-fatal car accident that speculated that he might lose his ability to walk.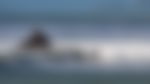 Luckily, when he recovered, he decided to surf again. Although he had not quit drinking yet, he finally did in 2015's Christmas. Gravy began making YouTube videos on surfing to stick to his goals. Ultimately, he changed his life for the better.
ADVERTISEMENT
Article continues below this ad
Watch This Story: Surfing and Gaming Fans Receive Massive Boost After Exciting Update on GTA 6
Today, the 34-year-old is passionately working in the sport. After his 50 states' crazy surfing achievement, Gravy wishes to surf every country in the world. Let's see how he will amaze the world again.
Edited By: Brandon Gabriel