"The Sharks Are Scary": Despite Creating History at 15, American Surfer Reveals Saddening Truth About Her Worst Fears
Published 05/26/2023, 1:23 AM EDT

Follow Us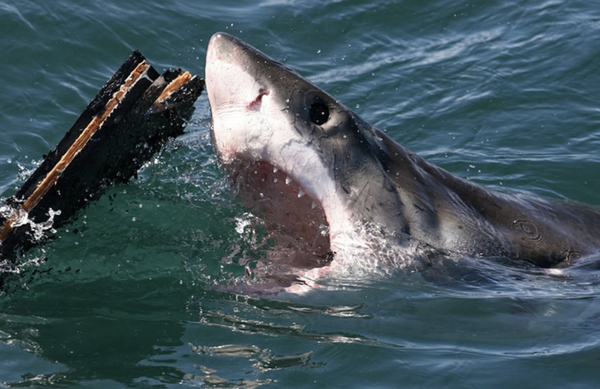 21-year-old Caroline Marks is currently at the 4th spot at the 2023 World Surf League. The winner of multiple surfing championships, Marks created history, in 2017 by becoming the youngest surfer to qualify for the Championship Tour at 15. In fact, that year she held a world rank of 7. Despite achieving massive milestones, Marks continues to feel her worst fears while surfing. Recently, the Florida native talked about them and how she tackles her mental peace to ace competitions. 
On May 24, Carolina Marks appeared in an interview with People, shelling out time from her busy practice schedule for the WSL Final 5. During the conversation, the young surfer talked about how she uses her fears as fuel to perform better. 
Carolina Marks's biggest strength is her self-belief
ADVERTISEMENT
Article continues below this ad
During her interview, Marks opened up that in her successful surfing journey, she has not overcome her fear of barreling waves, sharp reefs, and shark attacks. These unpredictable aspects of the sport scare her all the time. 
She stated and admitted, "Obviously the reef is scary, the sharks are scary, and getting held underwater is not fun at all." However, to emerge from the shackles of fear, Marks talks to herself, "I just tell myself, 'Okay, I got this and I've trained hard for this.' "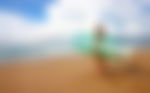 The talented surfer assures her mind that she has the potential to overcome the overwhelming and unpredictable reefs, waves, and sharks. She stressed the power of self-belief, "Just really believing in yourself… I think that self-belief has really helped me get over those fears." 
Marks explained that to be able to surf smoothly, she has to overcome her mental barriers. She explained that she loves the adrenaline rush while taking on the notorious waves. Marks uses that rush to enjoy herself and remove the self-doubts in her mind. 
Like Carolina Marks, there are other surfers too, who carry certain fears in their minds. Last year, Kelly Slater talked about the apprehensions related to the sport. 
Kelly Slater's worst fear is a shocking one
ADVERTISEMENT
Article continues below this ad
11-time World Surf League champion, Kelly Slater is a surfing legend. In his long two-decade career, the 51-year-old has experienced multiple injuries, yet he excelled in his career like a pro. However, despite so many thrilling encounters throughout his amazing career, Slater has a fear of drowning.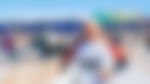 In a 2016 interview, Slater revealed, "I'm scared of drowning. I'm scared of dying too soon." Slater has surfed like a beast in the ocean for so many years, still, he fears drowning. Besides this, he also added he has a fear of mission out on new experiences in his life. 
ADVERTISEMENT
Article continues below this ad
Watch This Story: A Huge Shock for Surfing Fans Before Vans Pipeline From Kelly Slater and John John Florence
For any layman, the sight of surfers taking on the waves looks majestic. However, the ground reality is that each surfer holds fear towards something or the other. That's quite normal, because, ultimately they are humans. 
Edited By: Brandon Gabriel