"Don't Want the Kids to See Me Like That": Michael Phelps Once Admitted He Intentionally Avoid His Children to See the Other Him
Published 09/27/2022, 1:01 PM EDT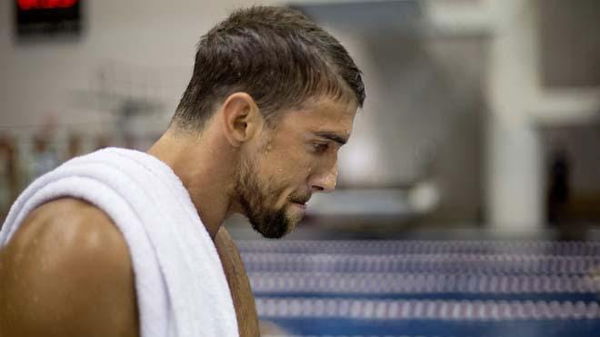 Michael Phelps is a name synonymous with relentless hard work, immense success, and unachievable records. The legendary swimmer established incomparable dominance over his contemporaries over the years. By winning 28 Olympic medals, Phelps became the most decorated player in the history of the Olympic Games.
Notably, the Baltimore Bullet has been open about his struggle with mental health. He spoke about the issue in multiple interviews after keeping it under wraps for a long time. As far as Michael could remember, his struggles ranged back to 2004. Despite struggling with mental health issues for so many years, Michael performed incredibly at the top stage for over a decade consistently.
ADVERTISEMENT
Article continues below this ad
Michael Phelps explains his turmoil during tough moments
The legendary swimmer, Michael Phelps, explained in multiple interviews how he would struggle with mental health. Furthermore, he said how people believed that after his win at the Rio Olympics, he had recovered completely from a low phase in 2014. However, it was not the case. He opened up on how people who go through such issues can understand his turmoil. During times when Phelps felt that he was struggling with his mental health, he would take some time off away from everything.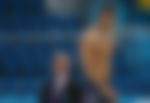 In an interview with ESPN, Phelps revealed how he would move away for some time and give himself a timeout when things would get really bad. Explaining his situation, he said, "But when things get really bad, I literally give myself a timeout. I just have to remove myself. I don't want the kids to see me like that. So, I'll go to my room for a few minutes or the office or my closet. Just a quiet setting to think and be calm by myself. To reset, in a way."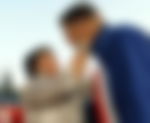 Phelps admitted that he would intentionally move away for some time so that it does not affect his kids. Such situations affect the atmosphere surrounding the house, which he did not want.
The swimming legend's legacy
Michael's journey as a swimmer has been nothing short of a thriller movie. While on one side he was setting world records, on the other side he was struggling with mental health issues.
Michael received a lot of criticism during his arrest after the Athens Olympics for driving under influence. He publicly apologized for his actions and moved forward with his life. Michael won his first Olympic Gold medal in Athens when he was just 19. It was since then that he had become an inspiration for a lot of people.
ADVERTISEMENT
Article continues below this ad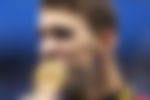 Michael Phelps from the United States of America kisses his medal during the awarding ceremony of the swimming final of the men's 4x100m freestyle relay at the 2016 Rio Olympic Games in Rio de Janeiro, Brazil, on Aug. 7, 2016. The United States won the gold medal in 3 minutes and 9.92 seconds. / CHINA OUT
The Flying Fish has revealed in multiple interviews that his purpose was to accomplish something that has never been achieved before. To achieve his goal, he trained for five years without a day off. According to Phelps, discipline separates mediocrity and greatness.
ADVERTISEMENT
Article continues below this ad
WATCH THIS STORY: Michael Phelps Long Torso Leaves Fans Shocked as His Image With 4'11 Ft Tall Gymnasts Resurfaces
Even after he's retired from the sport, Michael Phelps continues to inspire a generation of athletes.
Edited By: Rupak Kumar Jha