"Get That Gorilla off Your Back": Swimming Legend Michael Phelps Once Disclosed Coach Bob Bowman's Whistle Language Only He Could Understand
Published 10/07/2022, 12:00 PM EDT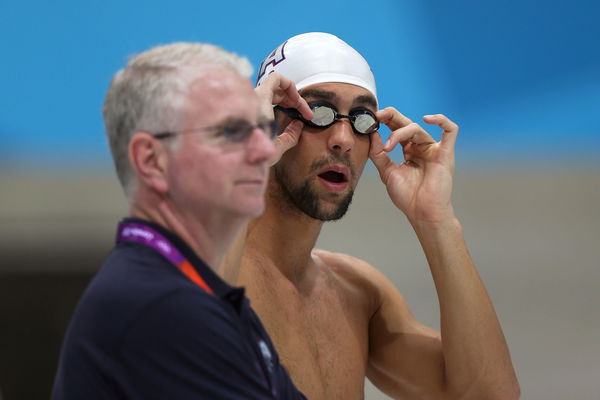 As their athletes train to increase performance, coaches can inspire both their athletes' minds and muscles. The best way to do this is to continue having great bonding with their players and demonstrate that they can put all their trust and commitment into their squad. Similarly, the relationship between Michael Phelps with his coach Bob Bowman is way beyond just an athlete and coach bond. 
Every well-known athlete who has achieved success on the world's stage has a coach who has contributed significantly to their achievement. And the most decorated Olympic swimmer in history experienced the same thing with his coach. With time, Michael became fond of what Bob used to do as a coach. 
ADVERTISEMENT
Article continues below this ad
Michael Phelps' recognizing Bob's whistle
In his book, Beneath the surface, Michael described the event when he started to recognize the meaning behind Bob's every whistle. He stated, "When I swim, especially at meets, there is no way for a coach to scream above the din of noise so he can be understood."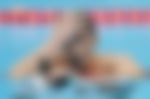 Further, Phelps added, "Instead, Bob will whistle in four or five different tones, and I'll try to carry out the instructions encoded in his whistles. I can't describe exactly how each one is different from the others, but I can recognize each of them. There's the whistle that says: C'mon, pick it up. There's the one that says: Good job. Keep up the same pace."
He defined their meaning: "There's the whistle that says: Good, but give it some more tempo. And there's the half-whistle, half-slap of the hands that says: What the heck is up with you today? Get that gorilla off your back and start swimming." Bowman's hand was behind Phelps' success throughout the Olympics. 
ADVERTISEMENT
Article continues below this ad
What is Bob Bowman doing after Phelps's retirement?
Following his victory at the Rio Olympics, Michael ended his career as a competitive swimmer in 2016. The accomplished 23- Olympics gold winner Olympian is currently learning to play golf. Meanwhile, as the head coach of the Arizona State University swimming team, Bowman continued to be involved in training potential Olympians.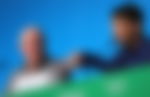 Since 2016, the coach has had minimal success training swimmers because none of them have had the kind of impact Phelps did while training under Bowman for years. However, he might be more on the verge of regaining his notoriety.
ADVERTISEMENT
Article continues below this ad
Watch This Story: Swimming Legend Michael Phelps's Top 5 Iconic Races
Edited By: Pritam Priyedarshi