6′4″ Michael Phelps, Bursts Into Laughter, as 5 Inches Smaller Tiger Woods' Best Friend, Justin Thomas, Makes Hilarious Claim About Their Bodies
Published 08/29/2022, 10:15 AM EDT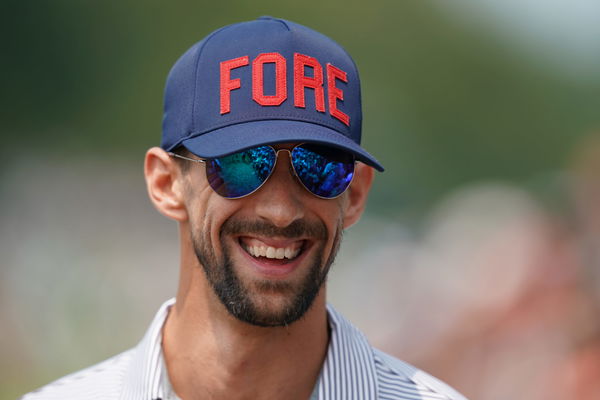 Michael Phelps is often called the greatest swimmer of all time. The legendary swimmer is nicknamed the 'Baltimore Bullet'. Many of the records that he set as a junior still stand to this day. After retiring from swimming, Michael enjoys playing golf very often.
The legendary swimmer spoke about his love for golf in multiple interviews. He believes he would enjoy playing baseball or golf professionally, if not swimming. Phelps updates his fans with his current life on Instagram.
ADVERTISEMENT
Article continues below this ad
Michael Phelps trains to play golf
Michael would play golf casually but frequently. He would share pictures from his golf sessions on Instagram. Recently, he got into the gym with former world number one golfer Justin Thomas to train to become better at golf. The video of their training session was shared on the PGA Tour's official Twitter account.
Phelps was working out with Justin Thomas in the gym. The legendary swimmer shed some light on the importance of a workout plan and mental toughness to make the most out of the workout. Revealing the motive of it, Phelps said," All of my stuff now is based around golf. Now I'm trying to, I guess make these muscles a lot bigger because I didn't have to use some of those muscles when I was swimming." Phelps revealed that he did not work on those muscles while training for the Olympics but now has to work on them to become better at golf.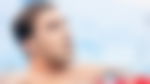 Justin revealed that they were working on their core and flexibility. They both talked about each other's sports. Speaking from the perspective of their discussion, Phelps said, "So two different athletes, right, in two different sports." Justin interrupted Phelps and said," Very similar bodies". Phelps, who is 6'4″ burst into laughter at the hilarious claim made by Tiger Woods' best friend Justin, who is 5 inches smaller than him.
Michael's love for golf
ADVERTISEMENT
Article continues below this ad
Michael Phelps is an avid golf player. After he retired from swimming, he often plays golf with his friends. Phelps recently shared pictures with his wife from the golf course on Instagram. Moreover, he participates in golf tournaments as he enjoys competition. Phelps made it to the headlines in 2012 when he participated in the 12th annual Michael Jordan Celebrity Invitational.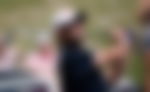 He made the headlines as he defeated Jordan at his event. Phelps participated in multiple celebrity golf tournaments. Previously Phelps uploaded a video on Instagram in which he was doing a modified type of deadlift to prepare himself for the golf course. He captioned the video "Learning this one should help in the golf course." and tagged his trainer.
ADVERTISEMENT
Article continues below this ad
WATCH THIS STORY: Resurfaced video shows Michael Phelps Race of the century with Ian Thorpe, Pieter Van Den Hoogenband's at 2004 Athens Olympics
Phelps moves on to the next target in his life, to become better at golf. With this, Phelps sends a message that one should never settle in life with their goals and should remain hungry for more.
Edited By: Simar Singh Wadhwa