"I Had A Couple Texts When I Got Back": Michael Phelps Detailed The Exciting Part Of Being On The Golf Course During An Interview In 2019
Published 10/08/2022, 9:00 AM EDT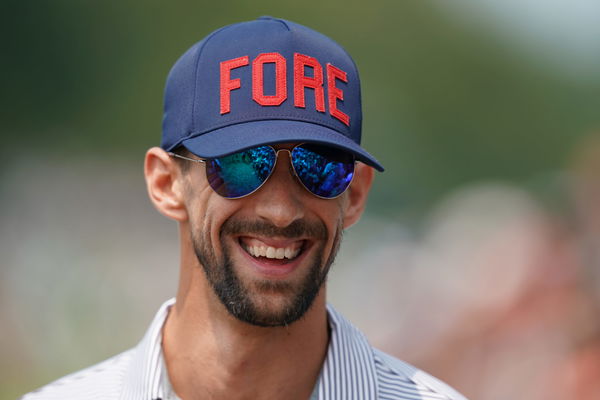 The most decorated Olympian, Michael Phelps, shared his experience at Augusta National. Phelps, who loves golf apart from swimming, was very fond of a rule in the championship. The Augusta National 2019, was held from April 11 to April 14. This was the 83rd edition of the master's tournament. Tiger Woods swept the championship with a very nice comeback and won his 5th green jacket and 15th major.
Michael Phelps is a huge fan of the professional golfer, Tiger Woods. Phelps hails from Baltimore, Maryland, and has 28 Olympic medals in total, out of which 23 medals were gold medals. His love for swimming is second to none, and has always remained passionate about the things he does. Phelp's first-time experience at Augusta National was a good one, and it was an experience he will never forget in his lifetime.
ADVERTISEMENT
Article continues below this ad
The chemistry between Michael Phelps and golf
Despite being the world's most renowned Olympian, Michael Phelps respects some rules of golf.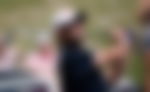 "I think that was probably the most exciting part about not having your phone. You know what I mean?" Phelps said. Interestingly, the Augusta National has a lot of rules for its players and the ones watching them. Among these, there was a rule that prohibits a golfer from carrying any electronic devices, which also included, Cellphones.
"You really get to truly enjoy where you are and seeing what you're seeing so I had a couple texts when I got back to the house," Phelps said. The Baltimore Bullet mentioned, how a phone can distract a player, while playing any kind of sport. The legendary Olympian, emphasized on enjoying the game aspect, without facing unwanted distractions. So, Phelps felt that the text messages can be replied to later on, but enjoying the moment matters the most.
WATCH THIS STORY – From Tiger Woods To Michael Phelps: Here Are The Longest Televised Golf Putts In Golf History
In the field according to the rules, cell phones can distract a player and can cause influence their ways of playing the sport. 
Relation between Phelps and Woods
Michael Phelps is a fan of Tiger Woods, and also someone who looks after him a lot. The Augusta National 2019, gave Phelps a chance to meet Woods again while doing his magic on the golf course.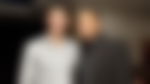 Tiger Woods and Michael Phelps share a lot of things in common, despite being in different sports. While Woods was making a comeback at the 2019 Augusta National, both Woods and Phelps were focused on the field. Woods gave his best, which also got him his championship title.
ADVERTISEMENT
Article continues below this ad
ADVERTISEMENT
Article continues below this ad
Just looking at both of them, we can say how concentrated they were in the field. Both Phelps and Woods, have gone through similar issues in life but still maintained their passion toward their careers. Both of them have been champions in their respective sports. Meanwhile, do you also hate using cell phones while doing an important work or whole playing a sport?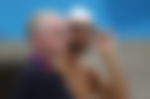 Edited By: Vibhanshu Kumar