"He Did Them a Lot Quicker": Not Just Michael Phelps, Even 9-Time Olympic Champion Mark Spitz Had Biological Advantages
Published 09/05/2022, 1:00 PM EDT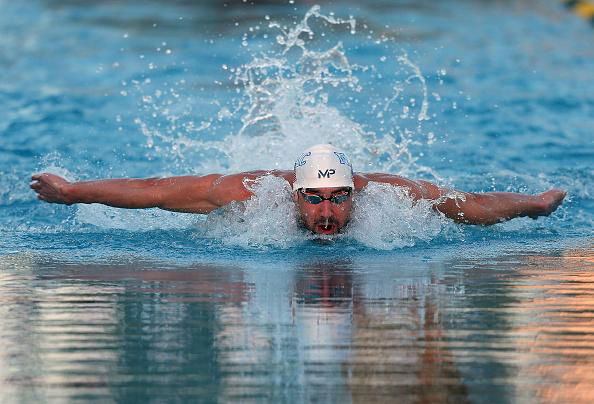 Before there was Michael Phelps, the swimming world had Mark Spitz. Spitz was born in 1950 and became one of the highest-ranking officials in the 1972 Summer Olympic Games. Also known as "Mark the Shark" his world records were shattered at a much later date, in 2008, by Michael Phelps himself. 
Both Phelps and Spitz are two jewels of the competitive swimming world. But, apart from being significant, and making and breaking records, they also have a few other things in common. For one, both these gifted men had some anatomical characteristics that made them "superhuman" in their sport. 
Tracing the similarities between Michael Phelps and Mark Spitz
ADVERTISEMENT
Article continues below this ad
In 2008, when Phelps had an impressive run at the Beijing Olympics, the world was curious to know what made him so good. Winning eight gold medals was simply beyond normal. In that year, Phelps overtook Spitz as one of the pool's supremes. But, according to a specialist doctor, both the athletes shared a few similar features.
Contrary to what the media thought, Phelps' flexibility, longer torso, or double-jointed appendages did not provide him any supreme power. Yes, he did have some "good stroke mechanics" which was a great help but not sufficient to call him a freak in terms of physiology. It was here that Mark was compared to Michael.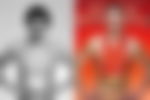 Dr. Richard Weiner, the subject matter expert, has also previously been a swimmer and competed with Spitz in the 70s. According to him, such thoughts were also made about Spitz during those days. He said, "[Spitz] and I swam the same events, though he did them a whole lot quicker. But it was not like he had six fingers". 
ALSO, READ THIS: Michael Phelps' Former Physician Settled Claims About His Biological Advantages With a Bold Statement: "Don't Think We Would Find Any Glaring Abnormalities"
He further added how these rumors were a thing champions often faced. 
Are the legends actual superhumans?
Phelps went on to win a ton of other medals and accolades till his retirement in 2016. And, every time he did, his diet, wingspan, and lean frame came to be a topic of discussion. If it was not this, then it was doping that a many people accused Phelps of. But, like Spitz, neither could ever be proved. 
ADVERTISEMENT
Article continues below this ad
So, according to Dr. Richad, these sportsmen, much like other winners, could only win due to their sheer discipline and practice. He also added that if anything, "most things that you measure in human beings fall within predictable ranges" for these people. 
ADVERTISEMENT
Article continues below this ad
WATCH THIS STORY: Swimming GOAT Michael Phelps Dazzled His Fans By Sharing His Stunning Workout On Instagram 
What are your thoughts about the uniqueness of Spitz and Phelps? 
Edited By: Rupak Kumar Jha