"If I Know Your Name…": Joe Rogan Once Gave His Honest Opinion On Swimming Legend Michael Phelps Popularity
Published 10/07/2022, 1:15 PM EDT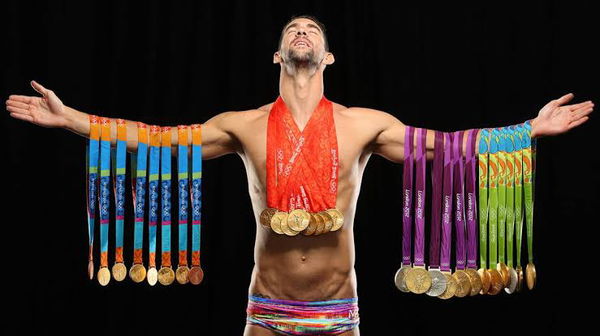 Five Olympic appearances and a breathtaking record of 28 medals are only the tip of the iceberg speaking about the greatness of the swimming legend, Michael Phelps. One is left with a sense of amazement learning about his dedication, sincerity, and submission to the sport. Well, it is no different with the podcaster Joe Rogan touted as the 'know-all'.
Joe Rogan is a famous podcast host, and comedian, who conducts enticing discussions on a myriad of topics from comedy, politics, science, hobbies, etc. with experts and guests from different fields. In a discussion on sports, Joe opened up about the popularity of the swimming G.O.A.T and the jaw-dropping routines he followed.  
ADVERTISEMENT
Article continues below this ad
Michael Phelps is an incredible phenomenon
Joe Rogan, with his usual confident demeanor, began the discussion about what he felt about sports. Regarding who was popular, he stated unwaveringly, "If I know your name, goddamn you must be famous." And, uttered the name 'Michael Phelps.' Moreover, he said he knew about Phelps "years years years years ago."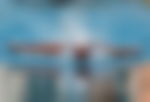 Affirming Phelps' stardom he said, "So if I know about him, he must be famous as f***." Also, he bluntly refused to accept any other swimmer to be as famous as Phelps. After a brief talk about the medals and titles the legend won, Joe and the guests switched to discuss the intense workout routine Phelps followed.
At high intensity, Phelps swam distances of 200m, 150m, 100m, and 50m, with 30 seconds of rest between each interval. Bewildered by the numbers and intensity, he exclaimed, "He's a f***ing animal. Just think about doing that." He also shared a picture of Phelps swimming and highlighted the razor-sharp focus he maintained.  
ADVERTISEMENT
Article continues below this ad
Phelps believes in the power of habit
It is undeniable that Phelps' achievements are a result of a rigorous and uncompromised regime besides his apt 6 feet 4 inches fit physique. The swimming icon strongly believes in the power of these habits that have helped him discover his best self. He practices writing his goals and keeping them on his nightstand to remind himself of what he's set out for.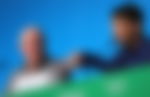 Phelps focuses on himself as that is under his control. "I can't control what other people do, so for me, I was always worried about myself and worried about what I needed to do. And, it worked." Also, he uses others' trash talk as fuel. Furthermore, he refuses to use the word 'can't'. 
ADVERTISEMENT
Article continues below this ad
WATCH THIS STORY: Swimming Legend Michael Phelps' Top-5 Iconic Career Races
Edited By: Pritam Priyedarshi