"Luckily She Is Still Alive": 15 Months After Near Death Experience, Internet Extends Their Support to 18-Year-Old Announcing Her Next Chapter in Life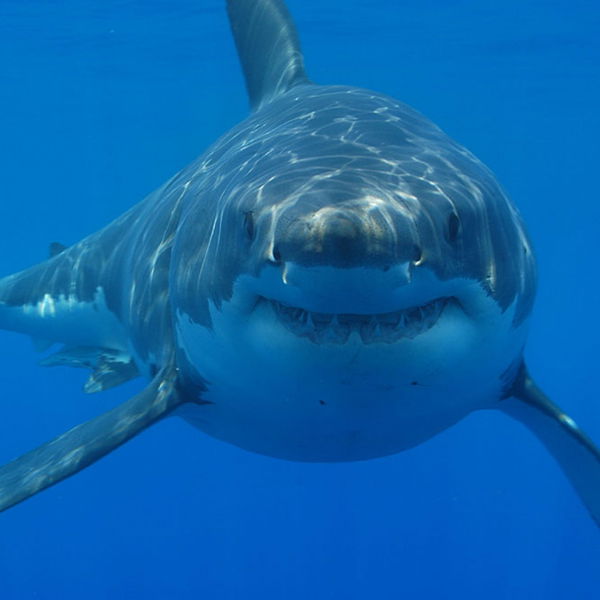 In an inspiring tale of resilience, an 18-year-old hailing from Perry, Florida, has captured the hearts of many recently. In June 2022, she faced a harrowing near-death experience when a shark attacked her while swimming in Keaton Beach's waters. Ultimately, her right thigh had been reconstructed by the doctors and her right leg above her knee had been amputated. This had left young Addison Bethea to use a prosthetic. While Bethea was at the hospital she recalled what her dad used to tell her "Even if it's not a perfect day, just find one good thing out of your day to keep you going … just be grateful."
America's Favorite Video Today
Bethea had miraculously survived the attack alongside her firefighter brother, Rhett Willingham. Today, 15 months after this life-threatening incident, Addison Bethea, the young woman who defied the odds, has announced a new chapter in her life. This young survivor is all set to be a mom and is expecting a child in December. Her story has touched the hearts of countless well-wishers, demonstrating her unwavering spirit and determination.
Shark Attack survivor Addison Bethea with a bright future
ADVERTISEMENT
Article continues below this ad
In a horrible incident that unfolded just weeks before she was scheduled to begin her senior year of high school, Addison Bethea's life took an unimaginable turn. While scalloping off the coast of northeast Florida last June, she was suddenly attacked by a 9-foot shark. Fortunately, she was not alone, her brother Rhett, and emergency medical staff, were by her side and saved her from the attack. Addison, now 18, faced an arduous journey ahead. She lost her right leg in the attack and endured multiple weeks in the hospital, followed by extensive rehabilitation to adapt to normal life.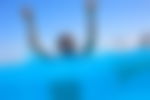 Despite the trauma, Addison vividly recalled the chilling moment of the shark's bite. "I remember everything from the attack like it latched on and pulled me under with my calves. It felt like someone just pulling you underwater, like that scary sensation when someone just touches you in the water. I didn't feel any pain or anything the entire time it bit me other than when I tried to pry it off with my hands," Addison told Good Morning America.
Get instantly notified of the hottest Swimming stories via Google! Click on Follow Us and Tap the Blue Star.

Follow Us
After 15 months of this brutal shark attack, the good news is coming from Addison Bethea that she is now pregnant with her boyfriend Ashton's Baby and they are expecting in December. "I'm gonna be Mama come December," she told Inside Edition. Addison Bethea's journey from a near-fatal shark attack to announcing her pregnancy is a testament to her incredible strength. Despite the trauma she endured, Bethea has not only persevered but thrived.
Her positive attitude and resilience shine as she prepares for motherhood. "There are challenges but I'm ready," she told the source. This remarkable young woman, who was once in critical condition, is now embracing a new chapter in her life as she carries a precious life. Well-wishers upon hearing this news couldn't be much more happier for Bethea and shared their happiness with the new mom-to-be. 
Overwhelming fan reactions to Addison Bethea's pregnancy
Upon hearing Addison Bethea's news, an outpouring of love and support flooded the comments of the video on YouTube. Fans from around the world were quick to express their admiration and encouragement. One message really happy for Bethea said "The fact that the young woman is alive in itself is a miracle. She was born to be a mom. Much love", while another remarked on her bravery "Brave young lady". Another wellwisher with a sigh of relief wrote "Luckily she is still alive". 
ADVERTISEMENT
Article continues below this ad
One fan happy upon hearing this news said "She will make a great mom. God Bless". Many more comments flooded. the video for this young shark attack survivor and everyone was in awe of her. The overwhelming sentiment was one of celebration for Bethea's resilience and excitement for her upcoming journey into motherhood. Many were touched by her unwavering spirit and positive outlook despite the challenges she faced. The news of her pregnancy after surviving a shark attack resonated deeply with people, serving as an inspiration to face adversity with courage and optimism.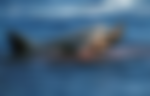 "Blood Was Gushing Out": Swimming Adventure Leads to 100 Stiches and Staples as Nashville Man Falls Prey to a Terrifying Shark Attack
ADVERTISEMENT
Article continues below this ad
Addison Bethea's story is a testament to the indomitable human spirit. From surviving a shark attack in 2022 to now embracing the joy of impending motherhood, her journey has captivated the world. The overwhelming support and love from fans underscore the impact of her story, inspiring others to face life's challenges with resilience and hope. As she continues to recover and prepares for motherhood, Addison Bethea embodies strength, courage, and the unwavering spirit of a survivor.
Watch this Story- VIDEO: Bizarre Holiday Scenes As The Undertaker Comes Face-to-Face With a Stalking Shark
Providing feedback will help us make your experience better.
Enjoyed Your Read? Let us know how likely you are to recommend EssentiallySports to your friends!
Edited by: