"Never Getting Out of the House Again": Prince William Got Candid About Fatherhood With Michael Phelps Once
Published 08/25/2022, 11:15 AM EDT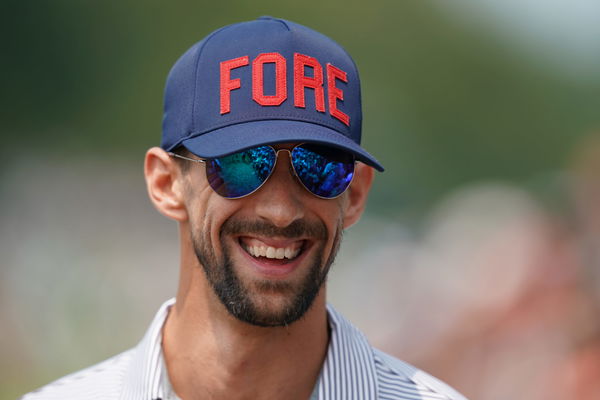 Michael Phelps achieved tremendous success in the sport of swimming. He is the most decorated athlete of all time. The hard work and grit with which he chased his goals are an inspiration to everyone. Many critics feel that Michael is the greatest swimmer of all time.
Phelps' potential was visible ever since he was a young swimmer. He held the national record in the under 10 categories for the 100-meter butterfly. Michael never backed out from challenges. Bob Bowman seasoned Phelps to face tough competition ever since he was a junior.
ADVERTISEMENT
Article continues below this ad
Michael Phelps meets Prince William
Phelps retired from swimming after an outstanding performance at the Rio Olympics. His comeback to the Rio Olympics after retirement was the highlight of the Summer Games. After his retirement, Phelps enjoys spending his time with his family and travels very often. Right after the Rio Olympics, Michael traveled to London along with his wife Nicole.
The couple met the Royal Family in London and had a fun interaction with Prince William. An excerpt of their interaction was published on 'The Royal Family's official YouTube channel. Michael told Prince William that their trip was a short one and they were about to leave the next day. It was his wife, Nicole's first time in London. "It's our first trip without the babies ", revealed Michael. Soon after, Prince William enquired how old was their son.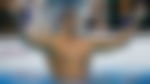 Prince William was amazed to hear that their son, Boomer was only seven months old. "Oh, I see why the retirement is looming. You'll never leave the house again!", Prince William got candid about fatherhood with Michael Phelps, and seemingly, they were having a great time. Michael spoke about how it was 75 degrees in his hometown in Arizona and it was cold in London.
Phelps' struggles as a pro athlete
Michael Phelps' journey to the top was not an easy one. He overcame a lot of adversities in the process, which might have become a hurdle between him and his goal. Phelps struggled with depression very early on in his career. He remembered his struggles started in 2004. The legendary swimmer struggled on multiple occasions with his mental health as well.
ADVERTISEMENT
Article continues below this ad
In the early years of his career, Phelps kept his struggles away from the media. It was during his last two years as a professional swimmer, that he became more vocal about such issues.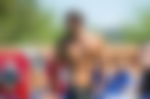 In 2014 the police arrested Phelps for DUI. He soon announced his retirement from the sport. However, after undergoing rehab, Phelps decided to give his swimming career a final try. His comeback to the Rio Olympics was the highlight of his career. It became an example to all the people who were struggling and were not sure whether they could bounce back stronger. 
ADVERTISEMENT
Article continues below this ad
WATCH THIS STORY: Resurfaced video shows Michael Phelps Race of the century with Ian Thorpe, Pieter Van Den Hoogenband's at 2004 Athens Olympics
Did Michael's historic comeback inspire you? Let us know in the comments down below.