"No One Outside Our Families Knew": Michael Phelps' Made a Crucial Life Decision With Now Wife Nicole Johnson Just Before 2016 Olympics To Safeguard Family
Published 09/25/2022, 11:15 AM EDT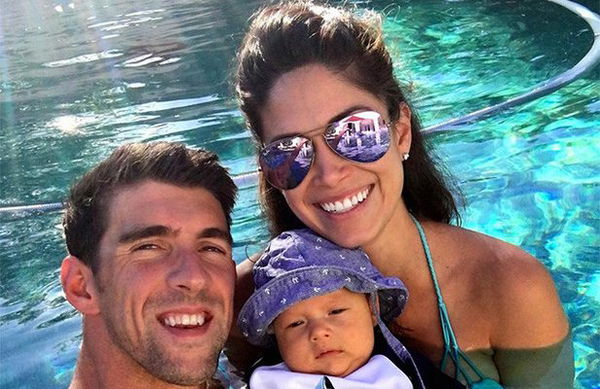 The greatest of all time, swimmer Michael Phelps has a worldwide fan base due to his talent. Phelps is the all-time most decorated athlete with 28 Olympics medals, of which 23 are gold. Legendary Phelps has achieved more than he thought he could in his career.
He is a true inspiration for swimming, but Michael is also the inspiration for his relationship goals. On June 13, 2013, Phelps unexpectedly revealed his covert nuptials to Nicole Johnson. After which, the couple got married two times, including paperwork just before Phelps's Olympics appearance.
ADVERTISEMENT
Article continues below this ad
Paperwork between Michael Phelps and Nicole Johnson
Nicole and Michael dated intermittently for more than eight years before getting married on June 13, in Tempe, Arizona. Their first marriage only included just five people. After that, Nicole again walked the aisle on October 29, in Cabo San Lucas, Mexico. This time their whole family and friends were invited to the wedding.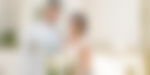 The beautiful wedding took place near a beach; meanwhile, Boone Studios and Taylor Chien, shot the photographs and exclusive video. In light of this, Nicole gave an interview to Brides.com, where she shared some beautiful memories from the wedding. The interviewer questioned her, "What made you choose to do the small paperwork ceremony right before the Olympics?"
In the reply, Nicole stated, "I kept hearing stories about different last names and children and traveling, so we felt it best to change my last name. Boomer's last name is Phelps legally, and we felt like it would make it easier. And I actually wound up running into issues in Canada anyway! But no one outside of our families knew." Their wedding can motivate the couple who keeps their relationship stuff private. As the news of his marriage broke in the media, Phelps' fans went crazy.
ADVERTISEMENT
Article continues below this ad
Michael as a good father
Boomer Robert Phelps, the couple's first child, was born in May 2016. Their kid was lucky to witness his parent's astounding marriage. Michael also retired in 2016, easing some of his responsibilities as a husband and a father. The Baltimore Bullet earned six Olympic medals during his previous Olympic campaign. Phelps occasionally showed his three youngsters how to swim or taught them other moral lessons.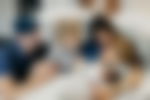 ADVERTISEMENT
Article continues below this ad
Even though Phelps struggled with mental health issues, his wife was his biggest support system. Although the legendary swimmer doesn't share a great bond with his father, he succeeds in his father's role. When Michael Phelps was a small child, his parents separated. That affected his whole family, which included his two elder sisters and mother.
Watch This Story: Michael Phelps vs Caeleb Dressel Butterfly Strokes Comparison Between Two American Legend
Edited By: Vibhanshu Kumar