"Parents Didn't Want to Drive Back and Forth": Michael Phelps' Sisters Excellence Paved the Way for His First Step into the Swimming World
Published 10/10/2022, 11:00 AM EDT

Follow Us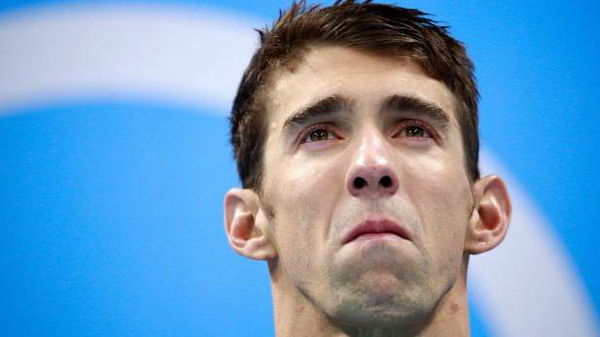 When it comes to swimming, one name has now become a synonym. Even though it's been years since Michael Phelps retired from the pool, the legacy he left behind remains unmatched. With 28 Olympic wins, Phelps is truly the "Flying Fish." He did not just made the country proud but also brought a name for the Phelps family.
However, Michael was not the first from the Phelps family to earn a name for the family. Even before the swimming GOAT could make it big, his elder sister, Hilary, was already a sensation. Here's an exciting story of the less-talked-about Phelps siblings.
ADVERTISEMENT
Article continues below this ad
Michael Phelps' sister was already a sensation 
Michael Phelps followed his elder sister's footsteps into the pool. By the time, the young boy was learning the skills and mastering the proper techniques under the guidance of coach, Bowman, his elder sister, Hilary, was already famous amongst the various swimming institutions.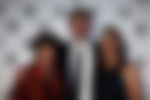 Because Hilary was already in swimming classes, the parents also decided to enroll the other two kids. For them, taking the kid's back-and-forth was getting a bit tedious. Thus, to make things easier, they decided to get them admission to the swimming class. Talking on the same, Hilary once quoted, "At the time, my parents didn't want to drive back and forth between home and the pool, so they enrolled Whitney and Michael in swimming lessons."
Mastering the techniques and the skills, Hilary was quick to find success. She said, sharing her experience, "I was not only the first child to get in the water, but I was also the first to find competitive success in the sport of swimming." Though everyone was hopeful of Hilary making it big, her professional career as a swimmer was short-lived.
ADVERTISEMENT
Article continues below this ad
What prompted Hilary to quit swimming?
Much to everyone's heartbreak, Hilary had to take a step back from the pool due to her medical complications. She was diagnosed with a "herniated disc and multiple fractures." The news did not just shatter her but also impacted the whole family. As Whitney recalled, Hilary tried her best to smile, "but she couldn't."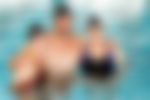 Even before she could fly, her trip was cut short. But as destiny had planned, Michael stepped in to fulfill his sister's dream. He worked day in and day out to bring the medals to the Phelps family. He wasn't the first to get into the pool, but he was undoubtedly the first to bring Olympic Gold. Creating history, he eventually emerged as one of the World's most decorated swimmers.
ADVERTISEMENT
Article continues below this ad
Watch This Story: Legendary Michael Phelps vs. 17-Year Old' Chlorine Daddy' David Popovici: Who's Faster
Edited By: Vibhanshu Kumar