"Running Like a Snail": Fitness Fueled Tech CEO Has Michael Phelps Body Fat Numbers
Published 02/03/2023, 12:15 AM EST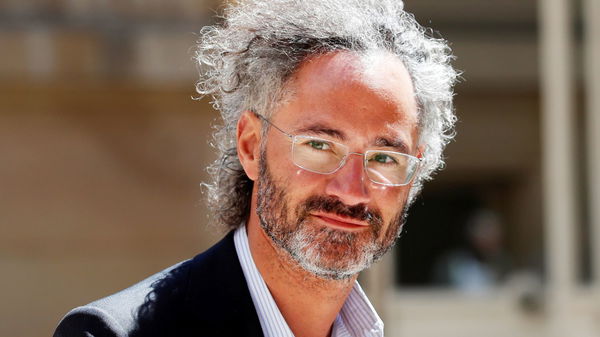 World's greatest swimmer Michael Phelps had a diet that kept his body fat to just 8%. For athletes, fitness is the kep to success. Hence, they give in everything to maintain a healthy system. However, would you believe a tech giant taking his health as seriously as Phelps along with having body fat lower than the Olympic swimmer? Yes, we are talking about the CEO and co-founder of data company Palantir, Alex Karp.
55-year-old billionaire entrepreneur and tech visionary, Alex Karp has a different outlook toward fitness. He does not stick to a strict diet or workouts. He has a knack for skiing that keeps him going. However, you will be shocked to know how much he skis in a day!
How does the CEO maintain body fat percentage near to Michael Phelps?
ADVERTISEMENT
Article continues below this ad
Alex Karp is not an Olympia. He does not have to win medals every season. However, fitness mattered to him. Hence, Karp adapted to a lifestyle that allowed him to do more. For the tech giant CEO, distance matters more than intensity and speed. Moreover, he religiously performs cross-country skiing for 40 to 60 kilometers a day.
Karp tries to cover larger distances at his speed. In a report released by Axios, the 55-year-old expressed;
"To run like a deer, you have to spend 90% of your time running like a snail."
He revealed that he learned this from athletes in Norway. Moreover, Karp is so fond of skiing that he shifted the headquarters of Palantir from Palo Alto, California to Denver to stay close to the best ski spots in the country. He made his first-ever pitch to public investors while skiing. More so, Alex records some important messages for his team by doing the same.
According to Alex, one should ski or run at the least possible speed, followed by boosting their pace once or twice a week like a speed interval. Apart from physical movement, Alex dropped a vast proportion of sugar from his meals.
However, he does not "give things up forever". He consumes sugar at special events enjoying every minute of eating.
Surprisingly, Michael Phelps had 8% body fat during the Beijing Olympics in 2008. However, he followed strict practice hours and an insane diet that worked wonderfully for him.
A throwback to Michael Phelp's 2008 diet and workout
ADVERTISEMENT
Article continues below this ad
To create history in 2008, Phelps followed a strategic diet and workout plan. For starters, he consumed 10,000 calories every day (enough to feed five men on average).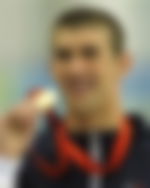 Moreover, he swam six hours for 365 days following a simple pattern of eat, sleep, and swim. Moreover, he followed the same regime during his competition days avoiding glycogen depletion.
ADVERTISEMENT
Article continues below this ad
Watch This Story: Here Are the Exclusive Features of Michael Phelps Swim Spa-From Foot Therapy to Stress Reliever
Indeed, it is insane to see how committed people can become toward their health irrespective of their professions.