30-Year-Old American Swimmer 'Fighting for His Life' After Breaking Neck in Devastating Conditions
Published 05/26/2023, 4:45 PM EDT

Follow Us
Water sports like swimming and surfing are highly adventurous sports. They allow people to bond with the waves and explore the best of the ocean. However, the unfortunate part about the deep blue expanse is its unpredictability. One may never know when the tides will dominate them. As a result, the water sports community has seen frequent horrific injuries. Recently, an unfortunate encounter with the waves left a man with devastating conditions for the rest of his life.
On May 25, a news website reported the heart-wrenching accident of a Seattle-based man, while he was swimming in the ocean. His brother had an update on his current situation.
Seattle Man experiences incredible swelling in his injuries
ADVERTISEMENT
Article continues below this ad
30-year-old Evan Griffs was swimming in the ocean in Mexico, on Sunday, when he faced a giant wave. Unable to tackle its force, the waves, unfortunately, broke his neck. The swimmer was immediately rushed to the Puerto Vallarta hospital while his family flew in from Seattle to be with him. Griffs underwent an 11-hour surgery. Although it was a successful endeavor by the doctors, the 30-year-old experienced immense swelling around his spinal cord.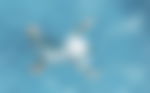 Evan's brother Adam Griffs told King 5 News that his brother was "fighting for life" in the ICU. His injuries are still a threat, and the doctors have clearly stated that although the swimmer has a 70% chance to live, he will lose his ability to walk. There was still hope for him to use his arms, if he seeks physical therapy.
His brother, Adam, speculated on the swimmer's injury, saying, "It must be a fluke accident. a wave struck him from behind, and immediately thrust him to the seafloor, where he hit his head, fractured two vertebrae."
Furthermore, he added his brother was a great swimmer. Hearing about this accident was absolutely shocking for him.
Adam Griffs reveals more details about his brother's injury
ADVERTISEMENT
Article continues below this ad
Adam Griffs told King 5, that seeing his brother battle for his life in the ICU for the first time, was devastating for him. Adam explained that he did not want to regret not telling his brother how much he loved him.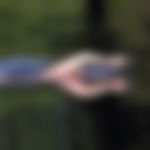 Nevertheless, Griff's family has received immense support from the communities the swimmer was related to. They have raised funds for him, helped him with medical expenses, and also made arrangements for his rehabilitation facility in Seattle.  He will be in the ICU for a week. After this, he is expected to start breathing on his own. Moreover, the swimmer's family is confident that he will soon recover and will be there to officiate his brother's wedding in August.
ADVERTISEMENT
Article continues below this ad
Indeed, waves are unpredictable. While some make great memories with them, some encounter unpleasant experiences. However, to minimize the chances of risks, one must be careful while swimming or surfing in high waves.
Watch This Story:  When Olympic Legends Usain Bolt, Michael Phelps, Serena Williams, and Others Won Their First Gold Medals