"Don't Know Where it's Going": 8X Olympic Gold Medalist Usain Bolt Was Deeply Bothered by His Receding Hairline in 2016
Published 11/01/2022, 10:15 PM EDT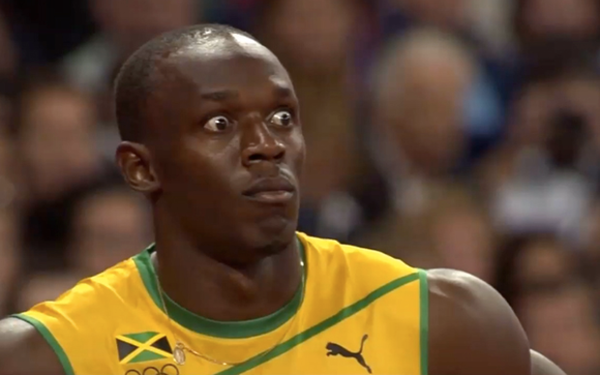 Usain Bolt is the fastest man alive on the planet. He has set world records in sprinting and has outrun several other champions. One might feel that the Jamaican athlete has achieved the greatest milestone after multiple Olympic wins. However, Bolt thinks that he still lacks a couple of skills.
The Jamaican sprinter is one of the greatest athletes of all time. He is an 8x Olympic gold medalist and is nicknamed 'Lightning Bolt'. However, in an interview from 2016, Bolt confessed that there was one physical trait of his that he rather disliked.
ADVERTISEMENT
Article continues below this ad
Usain Bolt talked about his hairline
While he races to reach the finish line faster than the rest, Bolt once felt that his hairline had set out on a race of its own. The sprinter quoted how he did not like his hair while talking about things that he disliked about himself. He stated that he usually wore his hair up high in a mohawk. This helped to hide the hairline, and the sprinter preferred it that way.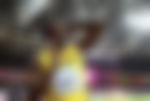 When prodded about his hairline further, Bolt exclaimed "Yes, I don't know where it's going!".Apart from wearing his hair up high, the champion also resorts to cutting it down before competitions. However, the desire would take over his insecurity about the unevenness of his hair. He would still feel like growing it back up again, post-competitions. The icon later teased that he might also try to grow a beard to see if that helped his situation.
ADVERTISEMENT
Article continues below this ad
While Bolt is synonymous with lightning speed, the star has openly spoken about his shortcomings. He once collaborated with British chef Jamie Oliver to test his cooking skills. There he revealed how he wanted to learn how to chop an onion properly. Although he is the fastest track star, he still accepted that he was blown away by the chef's quick knife skills.
ADVERTISEMENT
Article continues below this ad
It is truly endearing to see a global superstar reveal his insecurities and shortcomings. This is why Usain Bolt is an inspiration for many.
Watch this story: World's fastest man, Usain Bolt, shares heartwarming message for girlfriend on her birthday
Edited By: Melroy Fernandes