Following Loss of $12 Million Plus Worth of Life Savings Olympic Legend Usain Bolt Shares Current Mindset by Remembering Golden Era
Published 01/21/2023, 1:24 PM EST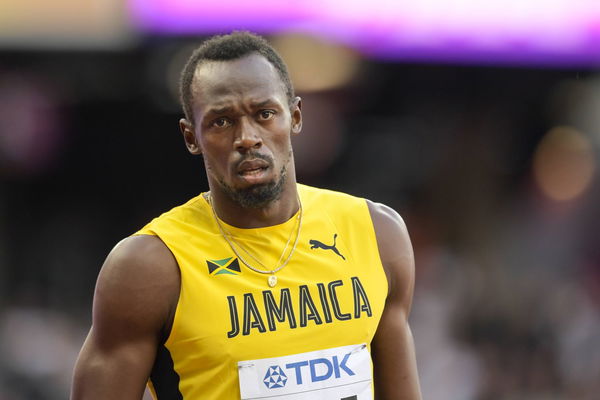 It's been some days since Olympic legend Usain Bolt lost his life savings to financial fraud. The legend has sent multiple messages to his fans that include his popular freestyle rap 'Cryptic World'. Bolt isn't just demanding his money back but also needs a reason for all these mishaps. The Olympic legend's recent Instagram post reads, "Earned..Not Given."
Locals in Jamaica, are furious to see their champion in pain. From the comments, it looks like they too are looking for payback from both the government and the company, Stocks and Securities Limited (SSL).
Even the fans of Usain Bolt are disappointed by the system
ADVERTISEMENT
Article continues below this ad
SSL was responsible for the financial losses of 30 people, including Bolt, amounting to $1.2 billion. Naturally, fans congregated on the sprinting icon's post to show their support.
One fan believes that God will avenge the Olympic legend's hard work, "Our Legend. Dont worry Bolt God got this. Jamaica just want you say the word and wi ready! Anything u want a it that."
Another, implies that Bolt's success speaks for itself. It reads, "Well Said Champ. Your success fi cripple all who badmind your achievements!"
Another fan shares a similar comment as the post's caption, which reads, "EARNED…NOT STOLEN!!!"
 

View this post on Instagram

 
One fan insinuated the involvement of the government. They write, "Yes, you worked very hard! They better run you ur money. Government officials are involved which explains why they were quiet. Security officials are involved as well but the truth will come to light and they will get the shock of their lives because they just opened up a can of worms. They stole IMF funds as well! Don't let them know your next move!!!"
Here are some more comments from Bolt's Instagram post that show the love and support of fans for the legend.
"You gonna be okay Usain. U gonna get back your things."
"I really hope and trust you will stay mentally strong in this time my champion."
"Reallllly really hope that You'll get back every single dime. This is soooo Depressing."
ADVERTISEMENT
Article continues below this ad
"Is like you'll need to come out of retirement champ."
WATCH THIS STORY – Just Like Tiger Woods, Mike Tyson And Floyd Mayweather, Usain Bolt Gets Ripped Off Millions In Jamaican Fraud 
What do you think of this huge loss to Usain Bolt's finances? Let us know in the comment section.
ADVERTISEMENT
Article continues below this ad