"If They Can Do It, Then Why Not Us?": American Sprinter Fred Kerley Remains Determined to Break Usain Bolt's Long-Standing World Record
Published 10/21/2022, 9:30 PM EDT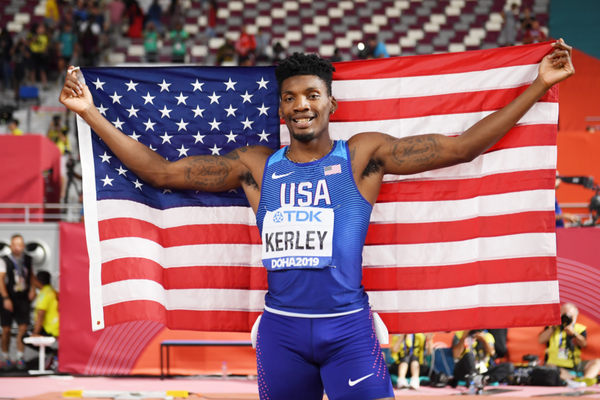 Fred Kerley was recently interviewed after his 100m sweep last June. He is confident of breaking Usain Bolt's record, which has stood unbroken since 2013. He thinks it is possible to break it.
Fred Kerley hails from Texas and is one of the best sprinters in the world. He was born and brought up alongside his aunt. She is the most influential person in his life, and he respects her a lot. His personal best of 9.76 seconds got him the sixth position in the 100m category. His next goal is to beat Usain Bolt's 9.58 seconds, which was set in August 2009.
ADVERTISEMENT
Article continues below this ad
Fred Kerley is ready to break records and his own limits
Fred Kerley is setting his eyes on the 2009 World Athletics Championship record of 9.58 seconds set by Usain Bolt. He refuses to celebrate his recent record of 9.76 seconds at the USA Track and Field Outdoor Championships. He just wants to show the world that he will become the number one 100m sprinter really soon.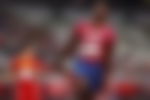 "It's very realistic. Everything is realistic; Bolt, Wayde [Van Niekerk], and all of the American greats," Kerley said and continued, "They put the bar up there for us to do it." The statement makes it clear that no one is going to stop him next time he is on the tracks. 
"If they can do it, then why not us?" Kerley answered. He is very straightforward when it comes to his goals. He trains daily and also gets himself a good rest every day. Kerley is sure that all these minute details, which he spends time on daily, will bring him success tomorrow.
"The records and that double gold," Kerley said. His goals are all set high above the clouds, and he is fully prepared to achieve them. 
The American domination in the world of track and field
Not only has Fred Kerley made the nation proud, but Marvin Bracy and Trayvon Bromell also showed epic performances in the World Athletics Championships Oregon in 2o22.
"We said we were going to do it and we did it," Kerley said after the race. The whole podium was reserved for the U.S. sprinters. It was a proud moment for the whole nation.
ADVERTISEMENT
Article continues below this ad
Kerley secured the gold medal while Bracy and Bromell got the silver and bronze medals, respectively. In the next sprint, Kerley might break the world record and give it a fresh look after 13 years.
ADVERTISEMENT
Article continues below this ad
Do you think Fred Kerley will be able to break Usain Bolt's record? Let us know your views in the comments section below.
WATCH THIS STORY – USA's 'Most Versatile Athletes Fred Kerley's Top 5 Most Defining Performances
Edited By: Manaal Siddiqui