"If You Make $10, Save $6": Financial Advice That Worked Wonders for Usain Bolt, Until He Lost His Entire Life Savings in One Go
Published 01/20/2023, 4:45 PM EST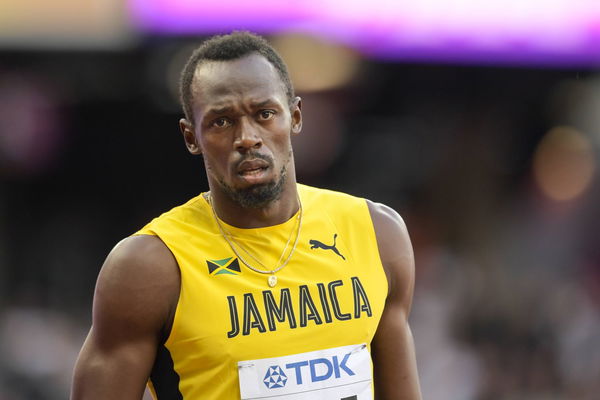 Earlier this week, news of Olympic sprinting legend Usain Bolt losing a massive amount of his wealth rocked the internet. Bolt had invested millions of dollars with the investment firm Stocks and Securities Limited (SSL). Of the 30 people whose investments were wiped out by an internal employee, Bolt was one of them. While he had over 12 million in the account, the loss left him with only $12000. Nevertheless, the Olympic icon has always been vocal about the importance of financial safety. In a 2021 interview with CNBC Make It, the Fastest Man Alive revealed how a piece of financial advice helped him save money and build wealth.
The advice made the sprinter more disciplined with money. He mentions how he had been spending most of his earnings, but it was when his team showed him how to save, that he began building his wealth.
How much to spend and how much to save
ADVERTISEMENT
Article continues below this ad
While speaking with CNBC, Usain Bolt revealed he wasn't always careful about the money he earned. Bolt's incredible talent propelled him into the limelight at an early age. By the time the sprinting prodigy made his Olympic debut at 18, he had been spending a lot of money. "I have to give credit to my team… they've really helped me to understand how to save," said Bolt.
He also revealed the financial advice he got was to save more and spend less. Bolt also tries to pass on this lesson to others. "I tell people if you make $10, save $6, and then you can figure out what to do with the rest," said the eight-time Olympic gold medalist.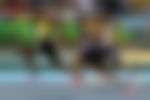 According to Bolt, someone who plans to follow the advice should also consider paying the restaurant bill with 40% of his earnings. According to Bolt, one should not eat into 60% of their money they decide to save. For the athletics legend, the approach worked wonders. Usain Bolt had painstakingly saved millions of US dollars. However, a massive sum of Bolt's hard-earned money is now gone.
Will Usain Bolt get his money back?
An investigation into the massive SSL fraud shows the involvement of a former employee. However, the investment firm has already announced it has failed to track down the perpetrator who stole nearly 13 million dollars from Bolt's investment account.
ADVERTISEMENT
Article continues below this ad
The legendary sprinter's team had warned SSL about such a possibility. However, the investment firm failed to secure Bolt's money. After the incident, the eight-time Olympic gold medalist took to Instagram and posted a cryptic image. "In a World of Lies…Where is the Truth? The History Evil…What is the Root?… MONEY.", wrote the fastest man alive.
ADVERTISEMENT
Article continues below this ad
Do you think authorities will track down the fraudsters who stole Bolt's money? Write your views in the comment section.
Watch this story | Usain Bolt's greatest investments