"I've Kissed Usain Bolt" : Amidst Money Loss, Another Shocking Claim Comes Forward About the World's Fastest Man
Published 01/24/2023, 2:00 PM EST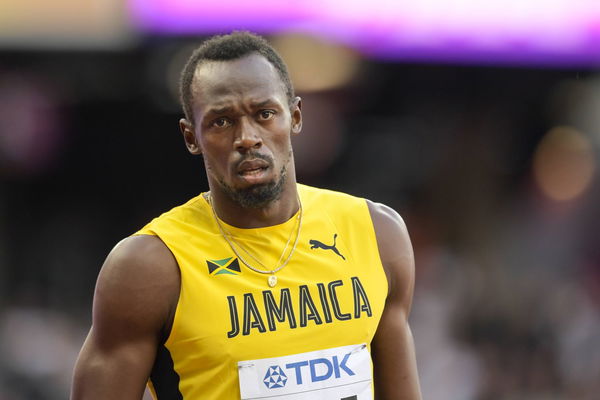 After news of a shocking $12.7 million loss, Usain Bolt has become the center of media attention. However, in another explosive news, a popular UK-born model made a shocking claim that she had kissed the star athlete. Zara Deniz Lackenby-Brown the 25-year-old model made this claim in the Winter Love Island's 2023 episode. The show airing on ITV2 takes place in South Africa where the Islanders stay in a villa.
Lackenby-Brown made this statement in the 9th Season of this show hosted by Maya Jama. The model's claims are shocking, as Bolt is in a relationship with Kasi Bennet and also has three kids with her. 
Zara Deniz Lackenby-Brown's astounding statement about Usain Bolt 
ADVERTISEMENT
Article continues below this ad
Lackenby-Brown made this admission while playing a game of 'Never Have I Ever.' When Lackenby-Brown was asked whether she had kissed a popular personality, she took a sip from her drink, implying that she had. 
Later, Lackenby-Brown explained, "'Erm so, I've gotten with an athlete before, famous athlete, very famous,' On further inquiry by Olivia, the Londoner elaborated, "I've kissed Usain Bolt."   This made many people give amazed reactions like "Ooh'  and 'Wow.'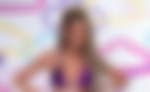 Post Lackenby-Brown's statement, another contestant Ron Hall asked, "Did he finish quick?' While this made everyone chuckle, fans had varied reactions.  Some fans disbelieved her, whereas others posted creative memes imagining Bolt and his partner Bennet's reactions to this post.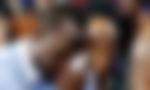 These statements come at a difficult time when Bolt is preparing to fight his worst financial nightmare. Scammed by an internal employee at the investment firm Stocks and Securities Limited (SSL), the majority of Bolt's life savings were wiped out from his account. All eyes on Bolt, the greatest sprinter finally reacted cryptically to the financial crisis. 
Usain Bolt's heartrending message in response to his terrible financial loss 
ADVERTISEMENT
Article continues below this ad
In an Instagram post on January 16, 2023, Bolt shared a harsh reality with fans by posting an image of a black screen. He then captioned the post, "In a World of Lies….Where is the Truth? The History Evil….What is the Root?…MONEY." To this, he added, #CrypticWorld. Thousands of comments poured in to support Bolt in these difficult times. 
 

View this post on Instagram

 

Along with this, the Olympic legend also shared another post on Instagram, captioned as, "The real ones see through all the PR distractions.". Evidently, Bolt wants the cloud of media scrutiny to lift, and for the truth to prevail.
ADVERTISEMENT
Article continues below this ad
Watch This Story: Undisputed GOAT Usain Bolt Reads Jamaican Law Amidst 127 Million Loss 
Lackenby-Brown's statements add one more rumor to the string of rumors about the world's fastest runner today. What are your views on Lackenby-Brown's statements? Tell us in the comments section.