"Jamaica Has Failed": After $9,998,000 Fraud, Usain Bolt Sends a Cryptic Message, Leaving Sports World Disheartened for Him
Published 01/17/2023, 6:30 AM EST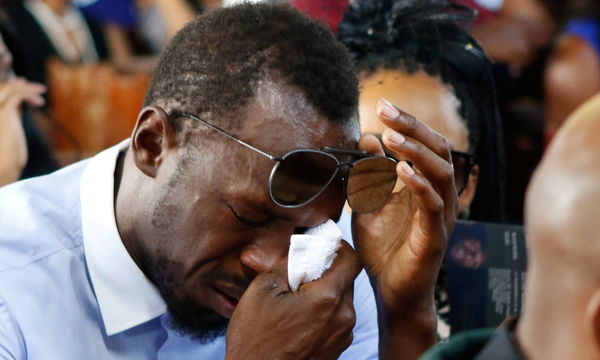 Life often works in unexpected ways, sometimes leading to massive disasters. Trusting a source and investing major savings – only for one to fight tooth and nail to get them back – can be demotivating. Track and field star Usain Bolt is currently facing one of his major financial lows. Recently, Bolt noticed discrepancies in his investment account and has been knee-deep in investigating the scam.
Stocks and Securities Limited, a Jamaica-based company, held a lot of investments from Bolt. However, they recently entered troubled waters after reports of fraudulent practices. The star has since posted a cryptic message on his social media that fans quickly reacted to.
Disheartened fans joined Usain Bolt in lamenting
ADVERTISEMENT
Article continues below this ad
It's not easy to hear about a scam or a fraud without wondering about the financial loss involved. When Usain Bolt came out with the news of a whopping $9,998,000 discrepancy, the Olympic world was shocked. With a decade's worth of trust put to test, the athlete was evidently heartbroken. In a cryptic and mysterious-sounding message, the athlete posted about his loss on social media.
 

View this post on Instagram

 
With an image of just a plain black screen, the caption read, "In a World of Lies….Where is the Truth? The History Evil….What is the Root?…MONEY #CrypticWorld". It immediately suggested the loss that the athlete faced due to someone's greed for more money. Fans wasted no time gathering around and supporting Bolt with words of encouragement.
ADVERTISEMENT
Article continues below this ad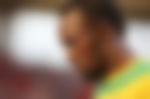 Most fans raged over how the star's own country would trap him in a scam. Comments like "After so much hard work. Jamaica has failed," and "Usain could've chosen to live anywhere in the world, yet he chose to stay and invest in his country and this is how they repay him? This is unacceptable," resonated across all platforms.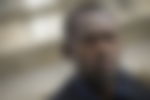 Some sent words of encouragement with comments like "The biggest to ever touch the tracks, yet they stole what you worked so hard for… #itsashame God naah sleep Sir Bolt!", "Boss don't let it go like that, fight for ur money..pls we have to stand for something", and "The system is designed for us to fail.. but in the words of my forever boss- "That will never happen!!!"". Despite the general air of betrayal, fans expressed hope and optimism. While investigations are ongoing, only time will tell how the situation turns out for Bolt.
ADVERTISEMENT
Article continues below this ad
Watch This Story: "Goodbye" to the Eternal King Pele": Usain Bolt Joins David Beckham, Cristiano Ronaldo, and Soccer World in Mourning the Saddening Loss of GOAT Pele
Edited By: Simar Singh Wadhwa