Olympic Legend Usain Bolt Shares Mysterious 2-Word Message as Fresh Details Emerge on His Multi-Million-Dollar Loss
Published 01/20/2023, 10:45 AM EST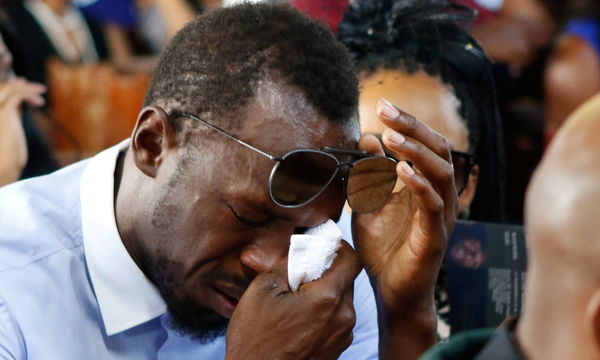 A loss in any form is disheartening. And when an individual loses out on something they've worked hard on, the loss hits harder. Usain Bolt has recently been facing tough times due to a financial scam. A decade's worth of his investments was swiped away after the scam. The athlete has since been showcasing his feeling of betrayal through a series of social media posts.
In a recent development, Bolt's team has taken some strict measures against the investment firm Stocks and Securities Limited (SSL). Along with demands to return the star's money, they have also provided an ultimatum to do so. Meanwhile, Bolt has been actively posting cryptic messages on social media, hinting at his feelings.
Since the scam caught the attention of the public, fans have been extremely supportive of the Olympic Legend. From sending in supportive messages to backing up Bolt on his demands, fans have come together to empathize with the star. Meanwhile, Bolt has been expressing his sadness in the form of posts and stories, albeit in a cryptic way.
ADVERTISEMENT
Article continues below this ad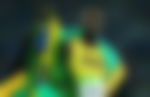 Recently, the star took to Twitter to share a vague tweet that suggested how he felt about the situation. So far, Bolt has been quite proactive in sharing his thoughts about his tough times. At the same time, his posts and tweets have not directly indicated any updates on the scam and its ongoings.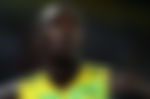 The 2-word tweet was enough to hint at how the star truly felt about his financial loss.
"Deafening Silence" wrote the star, suggesting how he struggled to get answers from the company he invested his life savings in. Meanwhile, this was not his first vague message about the scam.
ADVERTISEMENT
Article continues below this ad
Usain Bolt's cryptic message while SSL faced an ultimatum
Amidst the star's hints on social media, Bolt's team announced a period of 10 days for SSL to return his money. Failure to cooperate will result in legal action against them. While the track and field star hasn't commented publicly, he has lamented about his loss in a bizarre way.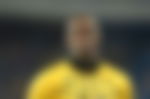 ADVERTISEMENT
Article continues below this ad
Naming money as the root cause of all his troubles and calling the world cryptic, Bolt has been grieving on social media. The star lost about $9,998,000, upon discovering a discrepancy in his investment portfolio. While his team takes all the legal steps necessary, fans wait with bated breath to see how the situation ends up for Bolt.
Watch This Story: "Goodbye" to the Eternal King Pele": Usain Bolt Joins David Beckham, Cristiano Ronaldo, and Soccer World in Mourning the Saddening Loss of GOAT Pele
Edited By: Pritam Priyedarshi