Weeks After Losing 12.7 Million, Usain Bolt Bounces Back With Multi-Million Dollar Partnership With Puma
Published 03/02/2023, 10:15 AM EST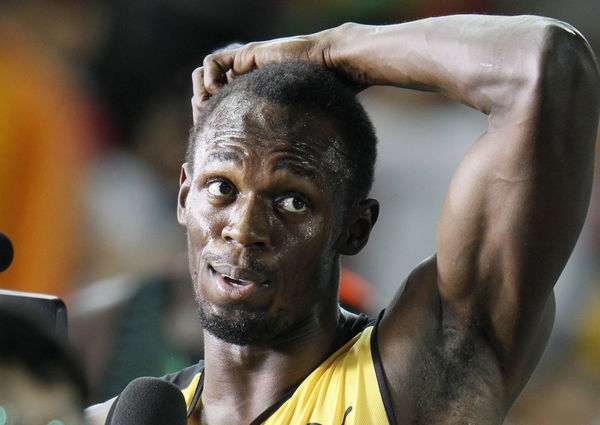 After losing millions, Usain Bolt has finally found a silver lining. Recently, WYLDE, a company where Bolt is a co-owner, announced a massive partnership with the sports brand Puma. A recent Twitter post by Esports Insider gave all details of this partnership. 
According to Esports Insider, this is a multi-year partnership between Puma and WYLDE. WYLDE is an esports organization with its headquarters in Ireland. Bolt also commented on this exciting partnership between PUMA and WYLDE. So what are the implications of this partnership for WYLDE and the world's fastest man? Read on to find out! 
Exciting details of WYLDE's Game-Changer Partnership with Puma and what it means for Usain Bolt 
ADVERTISEMENT
Article continues below this ad
The Twitter post shared on 1st March 2023 reported, "PUMA will become the official kit partner for WYLDE and all its esports teams."  This means that all WYLDE players will wear kits designed by PUMA. 
While the financial details of this partnership weren't disclosed, this partnership could result in a windfall for Bolt. Since Bolt is the ambassador of PUMA along with being the co-owner of Wylde, Bolt could profit from both sides. 
Later commenting on this partnership, Bolt implied how he shared a strong relationship with PUMA. He further stated, "It is very special for me to see my WYLDE esports team aligned with PUMA as we build a global esports organization."  The world's fastest runner has huge plans about expanding WYLDE's reach throughout the world. 
ADVERTISEMENT
Article continues below this ad
Before this, WYLDE also shared this massive update with fans in a recent Twitter post on 1st March 2023. Describing how this was a multi-year sponsorship deal, WYLDE stated how it had carried out similar sponsorship deals with other organizations such as NAVI and Entropiq. Clearly, WYLDE wants to expand its footprint in the world. 
Watch This Story: Usain Bolt's Greatest Investments 
ADVERTISEMENT
Article continues below this ad
Do you think WYLDE's partnership with PUMA can help Bolt once again earn his millions and emerge stronger from his losses? Share your thoughts in the comments section. 
Edited By: Gideon Mathson